John Michael Ferrari VR Concert
Description:
Watch Multi-Award-Winning Entertainer, Singer, Songwriter John Michael Ferrari on the virtual stage. LIVE VIRTUAL REALITY CONCERT.
JOHN MICHAEL FERRARI PERFORMS AS AN AVATAR
FRIDAY, FEBRUARY 25TH, 2022, 7 PM PST
$35 INCLUDES A LIVE STREAM OF THE CONCERT AND ZOOM CHAT WITH JOHN MICHAEL FERRARI AFTER AND AN INTERVIEW will be offered to eZWay members as Actors Reporter way of saying thank you for your support
ACTORS REPORTER MAGAZINE AND TV with 6,000,000 + Viewers
GET A ZOOM EXPERIENCE YOU WON'T FORGET! 
Time
Feb 25, 2022 7:00 PM Pacific Time (US and Canada)
Enjoy John Michael Ferrari Avatar Performance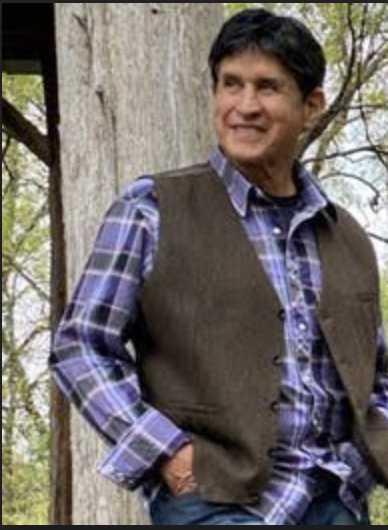 JOHN MICHAEL FERRARI, Multiple Award-Winning Performing Country Pop Cross-Over Singer Songwriter performs Friday, February 25th, 2022, 7p, PST, in a Virtual Reality Concert, followed by a VR & Zoom Q & A.
Included in Ferrari's lively 75 minute VR Concert are tunes from Ferrari's recently released album, "My Heart Can't Breathe," including the single "Masquerading in the Night."
For $35 ticket link, visit www.JohnMichaelFerrari.com/live
Ferrari is a wonderful entertainer who will sing his new songs as well as your favorites.  "My Heart Can't Breathe" 2022 as well as Ferrari's 2020 album,"Be the Smile on Your Face," have received rave reviews and were both recorded at Larry Beaird Studios, Nashville; produced by Pepper Jay, and written and performed by John Michael Ferrari.
Recently, John Michael Ferrari's long-time music producer, Pepper Jay, was awarded "Outstanding Music Producer of the Year" by the Producers Choice Honors.  Ferrari's recent awards include December, 2021, "Fan Favorite" by the Independent Music Network;  November 2021, "Crossover Artist of the Year" by the New Music Awards; December 2020, "Outstanding Triple A Album" for Ferrari's album, Be the Smile on  Your Face, by the Producers Choice Honors; December 2020 John to be awarded "Rising Star" determined by fan votes by the eZWay Virtual Golden Gala;  "Best Peace Song" at the Hollywood Tribute to the Oscars by Art 4 Peace (Beverly Hills, Feb 2020); November 2019 "Singer Songwriter of the Year" by the Producers Choice Honors.
Recent single, "Masquerading in the Night",  has already reached several radio charts and "My Heart Can't Breathe" continues to climb radio charts thanks to  radio promoter Paul Loggins and to Pepper Jay reaching out to radio DJs all over the world.
Trivia: John Michael Ferrari is a teacher, a pubic speaker and keynote concert speaker, the author of "Acting with Your Eyes" and the co-author of "Dynamic Song Performance, The Singer's Bible."