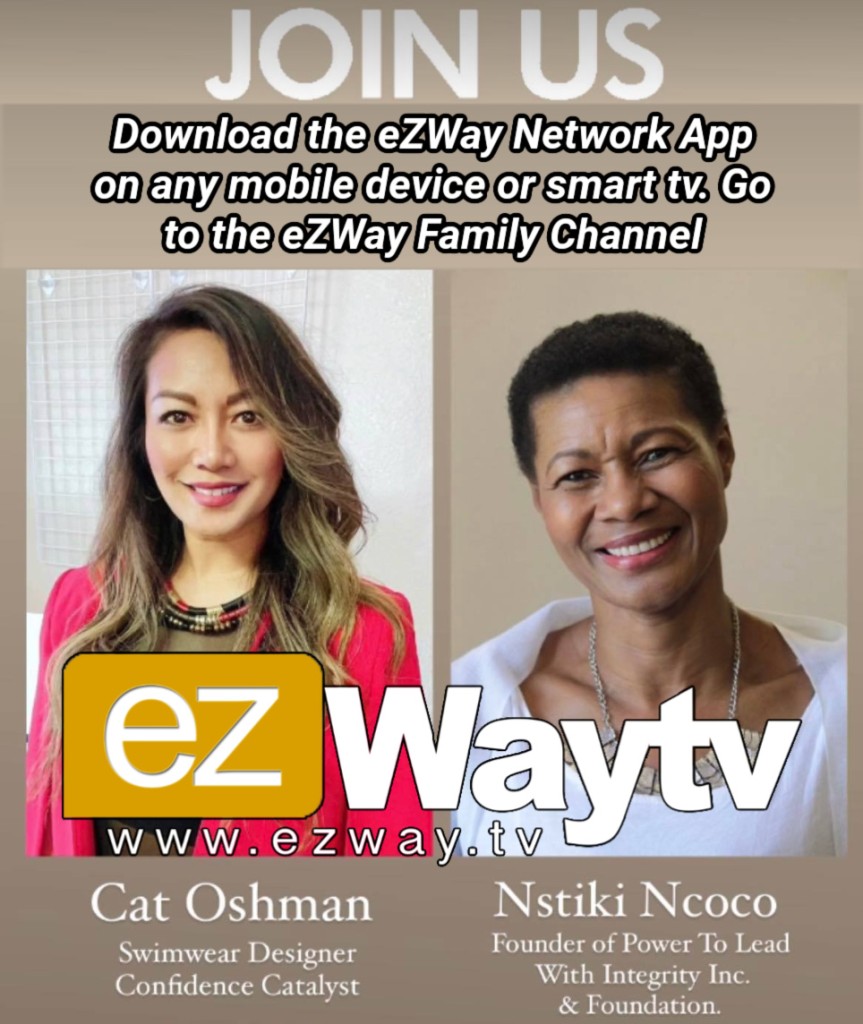 2 powerful change makers from across the globe coming together through the eZWay network for their first one on one conversation. Cat Oshman, Swimwear Designer and Confidence Catalyst from California, USA with Ntsiki Ncoco Founder of Power to Lead with Integrity from Johannesburg, South Africa. They talked about culture, fashion, women empowerment how to lead with heart and embracing our unique gifts to share with the world. All things are possible because of eZWay's expansion and network. The beautiful ladies were able to come together and create unity through a sisterhood movement. Connect with Cat Oshman (catoshman) and Ntsiki Ncoco (ntsikincoco) through their social platforms on the eZWay Wall of Fame and Instragram.
This episode really shows the love between two eZWay Family members and how they enjoy supporting one another. They introduce themselves so you can learn a little bit more about them and their heart missions and explain how being an eZWay member has helped them to network their way to success!
Learn more about these episode guests
Cat Oshman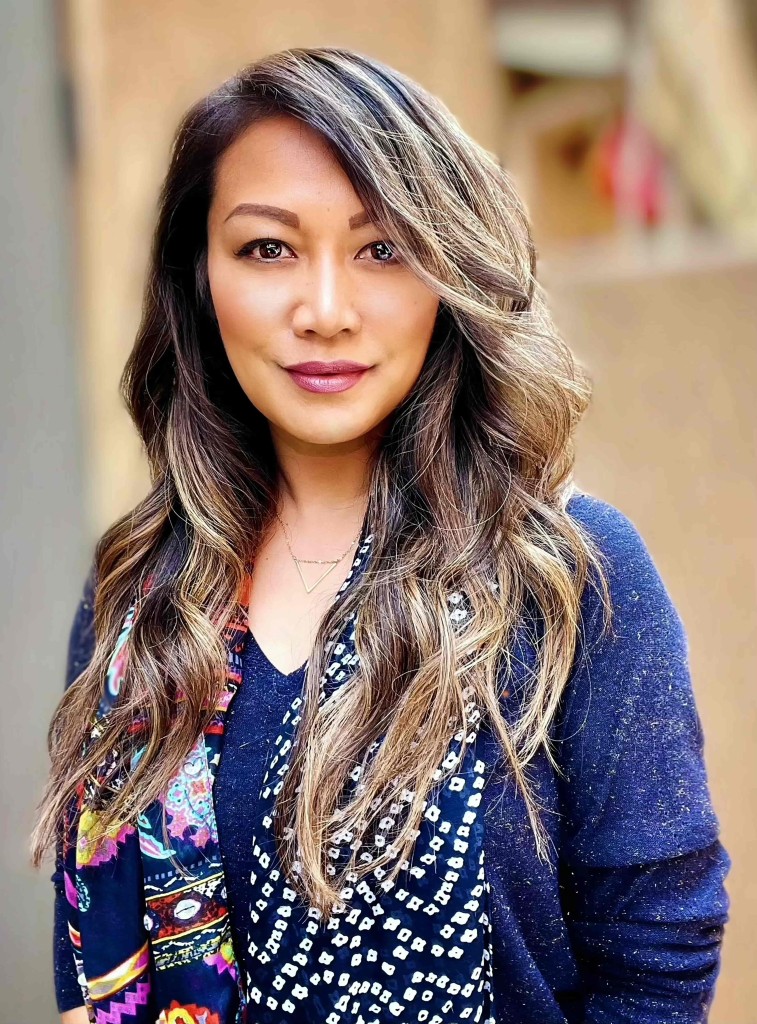 Cat Oshman has designed thousands of swimwear styles for women of all ages, from super sexy to more conservative. Throughout her journey as a designer for 25+ years, she has traveled the globe for inspiration, spoken with countless women, buyers for major retailers and specialty shops, engaged in focus groups and spent countless hours trying on swimwear to find out what works and what doesn't.
Shopping for swimwear can be as scary as public speaking. It's one of people's biggest fears.
Imagine, being half naked in public. Designing swimwear is a beautiful art that marries creativity with technical expertise. It's taking a small piece of fabric and making it go to work!  When I meet women, they have a tendency to point out all the reasons they can't or don't like to wear a swimsuit. It more often than not, turns into a therapy session.
I love traveling the world, getting inspired, photo shoots and it's always wonderful to see women wearing my designs. Wearing my design means you're taking a piece of my art with you for pool time or away on an awesome vacation to build memories that can last a lifetime.  My favorite part of what I do is empowering women to feel confident in her style.
My mission is TO BUILD BOLDER BELIEVERS.
I believe in empowering women to build more confidence and embrace their beauty from the inside-out.
CROWDFUNDING CAMPAIGN:
I have recently launched a crowd-funding campaign so that we can build a sustainable organization that will provide resources to empower women to become bolder believers in who they are. To be the catalyst to CONNECT, COLLABORATE and FUND RESOURCES to advance their business or careers so they can transform their lives.
Ntsiki Ncoco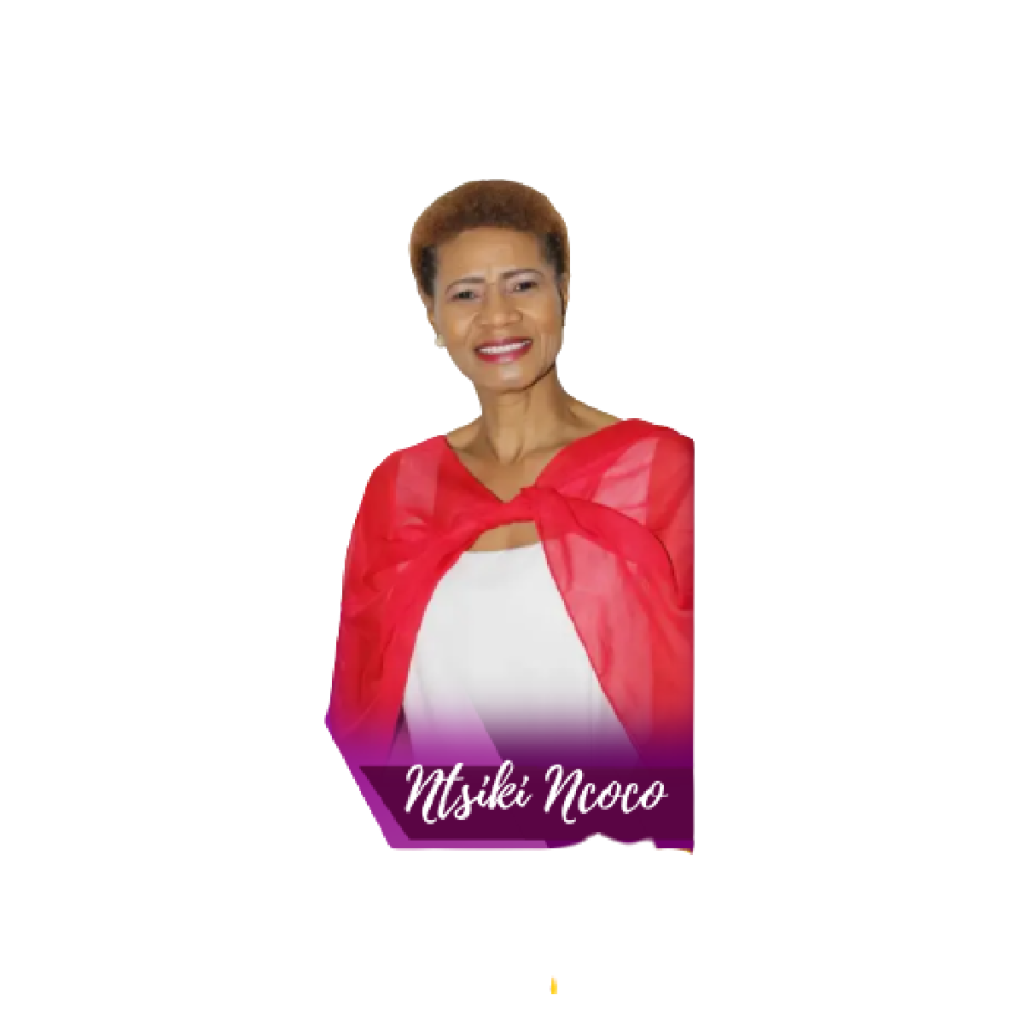 Nontsikelelo (Blessings) Ntsiki is from Uitenhage, Eastern Cape, South Africa
Holds a B.Com(Education) Honours degree
Majors: Economics &  Education
Certificates:- Writing for Radio – Content Creator
Be Free Lifestyle; Deal Diva
Business Leadership; Pastoral Leadership
Awarded Honorary Doctorate of Divinity Degree by the Council of Bishops in Africa
Passionate about supporting organisations coach and mentor their leaders to lead with power and integrity, by executing Transformational Leadership Training & Development to advance their operations with excellence
Training Youth on Skills Development & Entrepreneurship as future leaders
Founder of Power To Lead With Integrity Inc. & Foundation
Management Consultant, Entrepreneur, Public Speaker, Author, Podcast Guest
Leadership Training & Development Coach, Mentor & Masterclass Facilitator
Host & Moderator of Business Summits in Skills Development, Innovation, Economic Growth & Global B2B
Training & Coaching Women for Board Directorship with Global Chairwomen Organisation
Offer Human Resources Solutions
Headhunting & Placements
Board Member of 5 organisations