Are you ready for another amazing episode of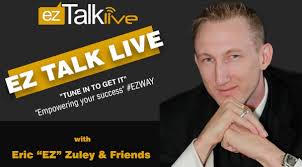 EPISODE TOPIC – LEADERSHIP & WHAT ARE YOU THANKFUL FOR?
This weeks episode features 15 + book author and Leadership expert
Dr. Tony Odonnell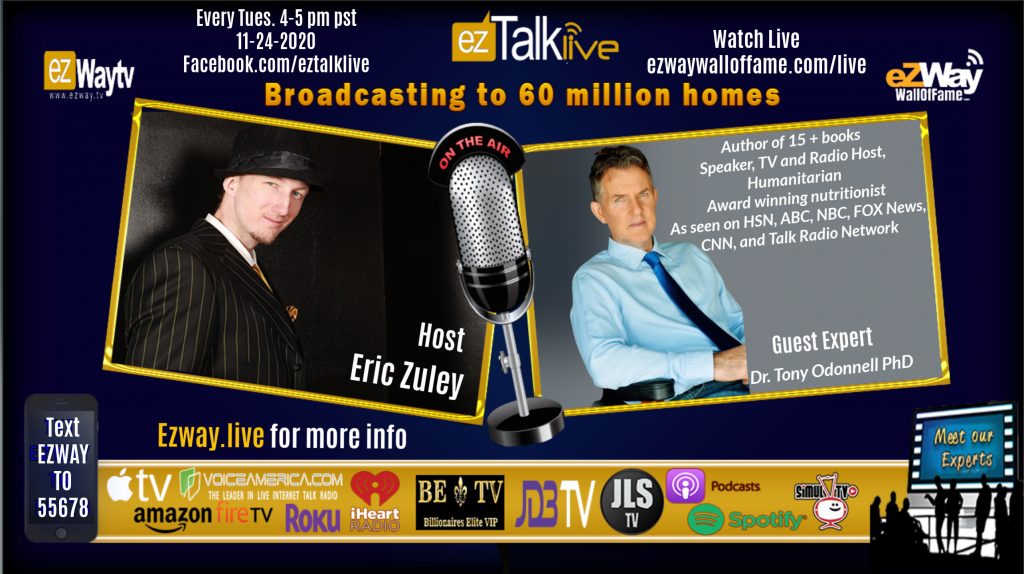 Growing up as a poor youth in a family of eleven children in Ireland, Tony O'Donnell understood early on what it meant to go through hard times. After the passing of several members of his close family, including his father to heart disease and his fiance to cancer, Tony turned his grief from these tragedies into a positive force. Tony put into action an important dream: to help others keep healthy, active, energetic, and to get what they want out of life.
As a Certified Herbalist and Nutritionist, Dr. Tony has motivated many to change their lives for the better, enforcing the principle that "If you feel better, you perform better." His passion for helping others has led to a remarkable career in teaching the art of a healthy lifestyle.
Dr. Tony has been employed as a speaker by several Fortune 500 companies to share his "mantra of success". Dr. Tony is "an energetic motivational guru that mixes sound business principles with a healthy dose of nutrition", according to friend and motivational speaker, Brian Tracy. Tony's comfort with large audiences, clever narratives, and the ability to speak openly and honestly, allows him to give powerful and entertaining presentations. Known as the herb doc he has been seen on HSN, ABC, NBC, FOX News, CNN, and Talk Radio Network. He is the author of 15 books on healthy living, wellness and personal empowerment, TV and radio host, and a humanitarian. In 2001 he was awarded "Man of the Year" by the Leukemia Society.
With his Irish wit and keen sense of humor Tony has increasingly become a popular personality on radio and television, including his own radio show on Talk Radio Network. His vibrant personality and dedication to improving the lives of others has made quite an impression gaining accolades from Brian Tracy, Mark Victor Hansen, and famed Chicken Soup for the Soul author, Jack Canfield. Jack also interviewed Tony for his success principles book.
While emphasizing to others the importance of living a healthy lifestyle, Dr. Tony has a strong commitment to his own personal physical fitness and is a third degree black belt. Dr. Tony stresses the significant role that a natural lifestyle, proper nutrition and exercise play in one's well being.
Founder of My Music Theme Award Winning Music Composer
Schroeder Nordhold 
a musician and composer on a mission to elevate purpose-driven brands through the power of music. I create original themes for conscious business owners in a new world. Your theme draws out & reflects your true heroic self, resulting in easy access to tap that power with each listen. But it also connects and conveys this warrior essence to your audience instantly & powerfully.
Schroder will be composing a hit within less then 10 minutes on the show and then 1 or 2 lucky fans will be able for free to get a license to use this music for their promotional purposes.
We have 3 special Pitchers on this episode
CHRIS COTA – A Business Life Coach
Bridget Johnson – A School Teacher with a unique Idea
Billene Durham – Entrepreneur
You decide who has the best pitch and that we should help!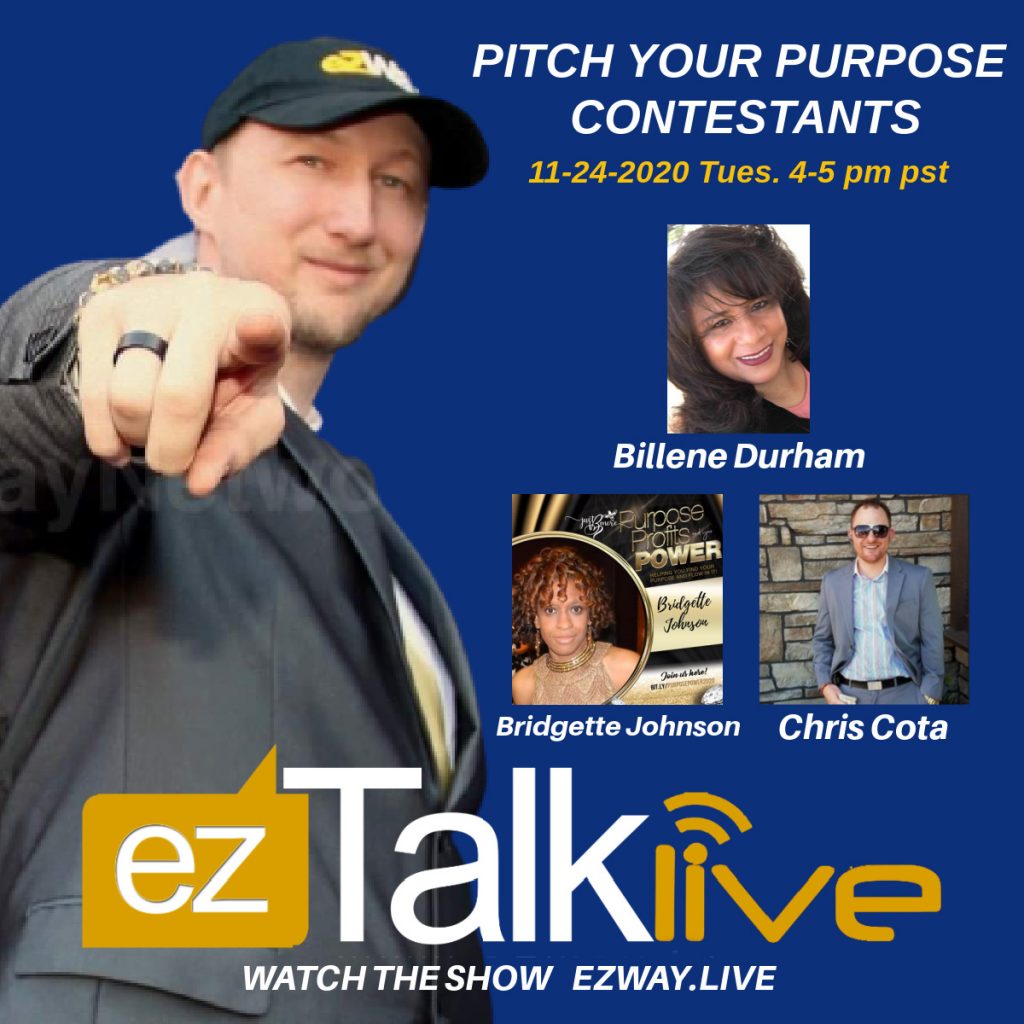 This weeks special guest host is
Daniella Reena Platt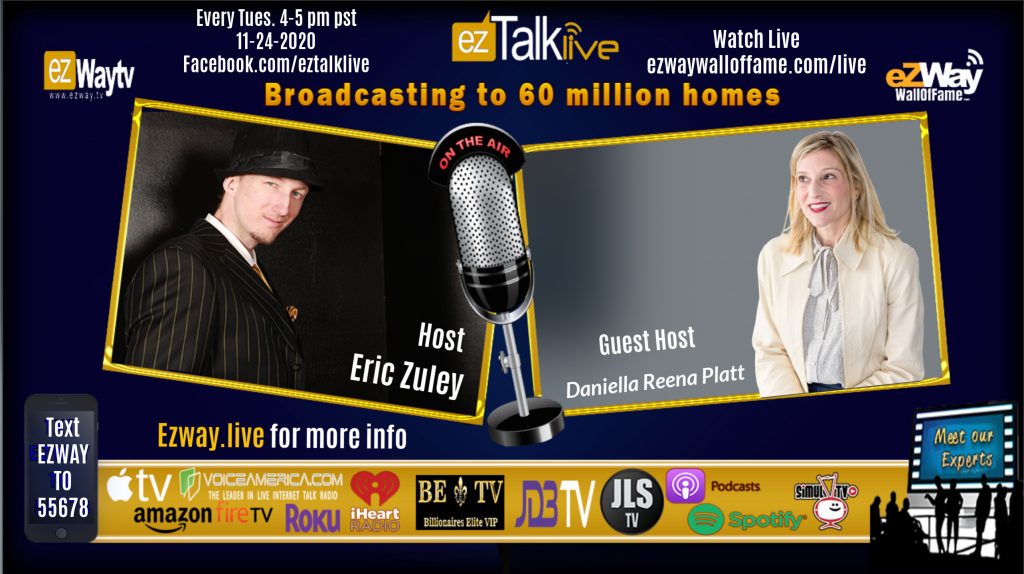 is a fashion and lifestyle strategist who guides people from concept to sales success. Her book, "Looking Good, Be A Sales Rockstar & Fashion Startup Playbook" is on Amazon.