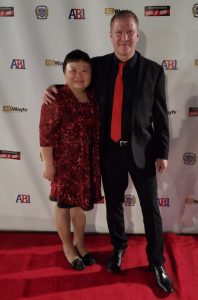 Greetings from Matt J. Doyle, a member of the eZWay Family & user of a successful eZWay Wall of FameProfile!
I recently attended the eZWay Red & Black Caviar Festival & Masquerade, at the Behavioral Learning Network 5435 Balboa Blvd, Encino Ca 91316 on Saturday February 12th starting with Red Carpet at 6:30 pm (PST), With my Wife Patricia Doyle!
I did some amazing TAP Interviews, where interviewees will obtain valuable exposure & IMDb Credits! It was an amazing event featuring Sheldon Reynolds of "Earth Wind & Fire!"
Other Media, & Celebs were there as well. Including Actor/Producer/Coach Johnny Venokur & Film Producer, Director & Writer Sam Morris, who Produced Fake News Starring Eric Roberts!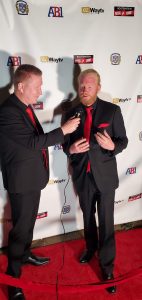 Sam even wrote, & directed at times. Sam also worked with Danny Glover on the Lighthouse, and wrote the first two episodes of My American Family on Amazon Prime.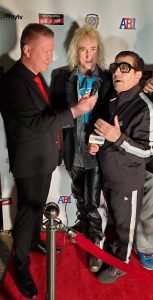 It's was a great chance to network with them, others & walk the Red Carpet while being Professionally photographed & Interviewed, again while picking up valuable exposure & IMDb Credits.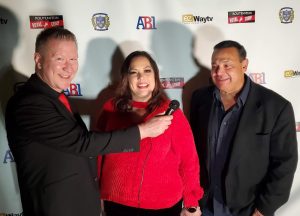 I was Invited by Eric Zuley of team eZWay, he is working on some big productions coming up with Dream Cinema's Rayster Michaels, & Film Director Walter Franks.
Please visit our Google Photo Album for more Event Pics!
For our next event RSVP by Clicking here.
This was another amazing event invite by eZWay, where attendees & eZWay Wall of Fame members were able to continue to benefit their success and connect with the best the eZWay!
Please feel free to become a Member of team eZWay, then an affiliate utilizing the below link, and then promote your affiliate link to earn $$$money.
We appreciate your support!
Matt J. Doyle (EWOF) Affiliate Link to sign up for your FREE profile, then register and/or become an affiliate!
Thank you and may God Bless you!
Best regards,
Matt
Matt J. Doyle
eZWay Network
310-349-9356
matt@ezwaynetwork.com
https://www.mattjdoyle.com
IMDB Director/Associate Producer