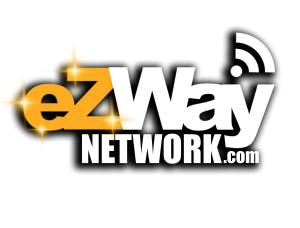 WE BUILD YOUR BRAND CREDIBILITY TO MAKE YOU SHINE LIKE THE STAR YOU ARE!
INCREASE your status and generate leads
EVENTS that keep you engaged and meeting new customers
MEMBERSHIP in the eZWay Experts Panel
SPEAK on our Stages and TV channels
GET INVOLVED with the most successful business and speaking community online. 
GET THAT PROMOTIONAL BOOST YOUR PODCAST OR BRAND NEEDS!
SOCIAL MEDIA DONE FOR YOU!
GO from startup to successful
By joining the eZWay Network you will be able to
GET SEEN, GET HEARD, AND ENHANCE YOUR VISIBILITY AND BRAND 
Here's what our customers say our
CHECK OUT OUR REVIEWS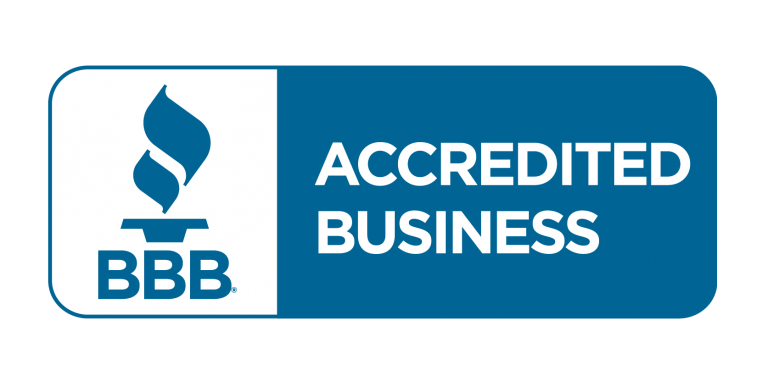 Our membership is catered to
GETTING YOU OUT THERE AND GET YOU MORE VISIBILITY!
EZWAY SILVER
$54.99
per Month
We will promote your profile to get you more views
Connect with other WALL OF FAME members
Improve your search rankings on google by sharing your WALL OF FAME profile
Tagging
Receive Silver Badge status standing
Post your programs, projects, events, and services on your ezway profile
Receive your own eZWay Promo Member Flyer
45 seconds of speaking time on our eZWay Pitch Party Zoom stage Bi-monthly
We will promote your eZWay profile to our Facebook group with over 2200 members
Access to our in-house training video library
Receive 10% off all eZWay and affiliate services
Select
EZWAY GOLD
$99.99
per Month
THIS IS FOR YOU IF YOU WANT TO REACH A LARGER AUDIENCE, GET VIP INVITES TO OUR MEMBER'S EVENTS AND 
EVERYTHING INCLUDED IN OUR SILVER PLAN +
(ACCESS TO) Send friend requests
(ACCESS TO) Direct messaging members
Gain Access to 6170 + top tier members
Access to eZWay Network podcasts and event stages
Receive Gold status badge with Influencer level banner
1 min on our eZWay Pitch Party Zoom stage Bi-monthly
IMDB Speaker or guest credits
eZWay Award Golden Gala Nomination Eligibility
Promo graphic member flyer with Gold Badge
Priority access to our customer service from our team support
Get priority access to our ezway zooms
Sharing your profile page to our social media wall of fame pages and groups
Get access to our elite private chat groups on Facebook
Invitations to our networking events and groups
Receive priority placement of your posts on our Facebook groups
Select
EZWAY PLATINUM
$349.99
per Month
THIS IS FOR YOU IF YOU ARE READY TO BOOST YOUR VISIBILITY, INCREASE YOUR REACH, PERFECT YOUR PITCH AND SPEAK ON MORE STAGES!
RECEIVE EVERYTHING IN OUR GOLD PLAN 
VIP-LEVEL ACCESS TO OUR PROGRAMS
Receive preferred service concerning your eZWay profile
Publicity Opportunities – Done for you video reels and graphic design
Promo graphic member flyer with Platinum Badge and Influencer-level Platinum banner on your profile
Membership Flyer Ad placement on (all other member ezway profiles) for 1 month (Additional $99. /m Fee) after 1 month if you want it to continue
Access to our top-tier platinum members
Membership Flyer Ad Placed on all eZWay Wall ad spots for 2 months
90 seconds to speak on our eZWay Pitch Party Zoom stage with our celebrity ambassadors
eZWay Magazine article contribution or ad
Guest star interview on eZWay Podcast Radio Network 15 min interview on IHEART, SPOTIFY, AMAZON, APPLE PODCAST, and more…
Keyword blog posts mentions to help your eZWay profile rank better
Personalized promotions team to assist with your eZWay campaign name
Customized Pitch Commercial on eZWay TV
eZWay Cash Credits redeemed for most eZWay services
Invites to exclusive events
Get interviewed on our virtual gold carpets
15 min episode on 1 of our eZWay TV channels
1 on 1 polish your pitch training

Receive 20% off all eZWay and affiliate services

IMDB Credits
Awesome Events
Social Media Promotions
Access To Great People, Stages and Podcasts
Great Content Material
Good Family Enviroment
eZWay Pitch Parties 2 times per month
Establish new relationships
Build your list
Boost your online visibility and credibility
Improve your networking skills
Gain a lot of experience
Amazing rebranding!
Peace of mind, they provide a great team
ASK ABOUT OUR PODCAST PROGRAMS 
Select
EZWAY SILVER
$660
per Year
Receive 10% off all eZWay and affiliate services
Receive everything in event plan
Your wall of fame profile ranked on search engines when people search your name (Must be same as your profile)
Receive general members badge
Receive your own solo members flyer
We will promote your profile and get you more views
Your wall profile shared and promoted on our eZWay Wall FB group
eZWay Coins/Points requests
Connect with other wall of famers and Unlock request/Accept friendship feature
Access to most of our private groups – On Facebook and eZWay Wall
Select
EZWAY GOLD
$1100
per Year
Save $99.99
Receive 15% off all eZWay and affiliate services
Receive Influencer Level status account shown on your profile after completing our training
Consulting help (Redeem your points)
Get Influencer silver status badge
Receive solo flyer with Silver Badge after completing training
Get 1 product or service on our eZWay Store
Get access to our group zoom training and receive (one) 1 on 1 zoom training request
Sharing your profile page to our social media wall of fame pages and groups
Get added to our more elite private chat groups on Facebook (AMAZING NETWORKING)
Radio interviews on iHeart Radio, Player FM, Blog Talk Radio
Get upgraded to an editor to be able to post 1 blog on our blog wall per month reaching 10,000 plus views usually.
Customer service phone support
Editor privileges to post on eZWay Magazine blog (Per approval)
Quarter or half page ad in eZWay Magazine
Get promoted by our new eZWay Family App available on Google Play and Apple Store (When requested)
Opportunities to speak on our stages (30 seconds)
IMDB Credits
Get access to our premium videos without having to pay m/subscription
Receive training as an affiliate, generate income by referring
Get access to our power of the Wall zoom trainings
Receive access to our top facebook chat and general groups reach a total of a potential 100,000 people
Select
EZWAY PLATINUM
$4100
per Year
Save $99.99
Receive 20% off all eZWay and affiliate services

Receive everything in event plan
Your wall of fame profile ranked on search engines when people search your name (Must be same as your profile)
Receive your own solo members flyer
We will promote your profile and get you more views
Your wall profile shared and promoted on our eZWay Wall FB group
eZWay Coins/Points requests
Connect with other wall of famers and Unlock request/Accept friendship feature
Select