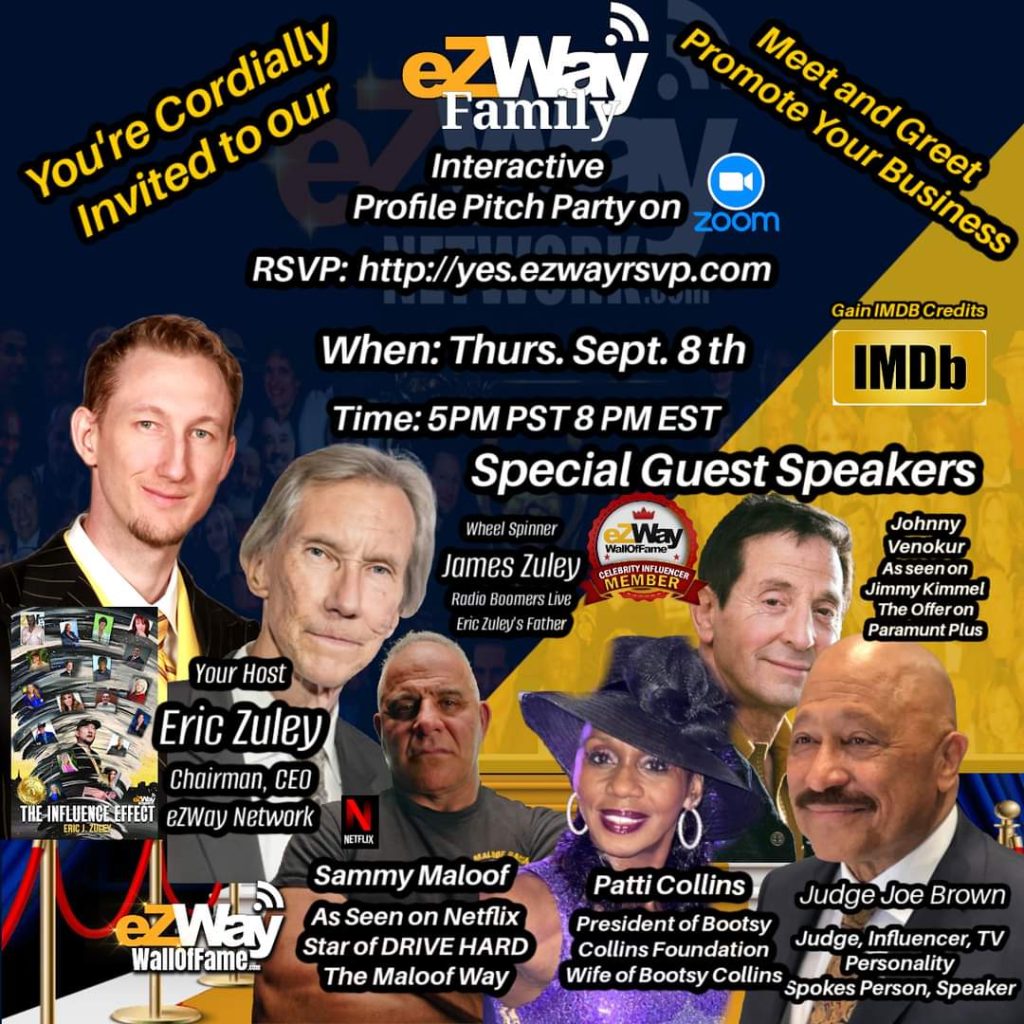 Eric Zuley has amassed a platform, including celebrities such as hit chart topping Parliament 's  funk legend, Bootsy Collin's wife, Patti Collins; Judge Joe Brown; Netflix  stunt actor star "Man of God of the hit series, " Drive Hard, The Maloof Way; Sammy Maloff, Speaker Queen Toni Munoz Kaufman; Reality TV  star, Johnny Venokur and more, to empower marketing hungry professionals with needs to the how and who's and whys of the entertainment industry,  which he'll unleash into the matrix at 5PM Thursday September 8, 2022– its purpose is to recruit new members, increase current members' profile followers and to launch his new EZ WAY FAMILY INTERACTIVE PITCH PARTY and   look at Zuley's new "EZWAY  INTERACTIVE MOBILE APP AND PODCAST SYSTEM.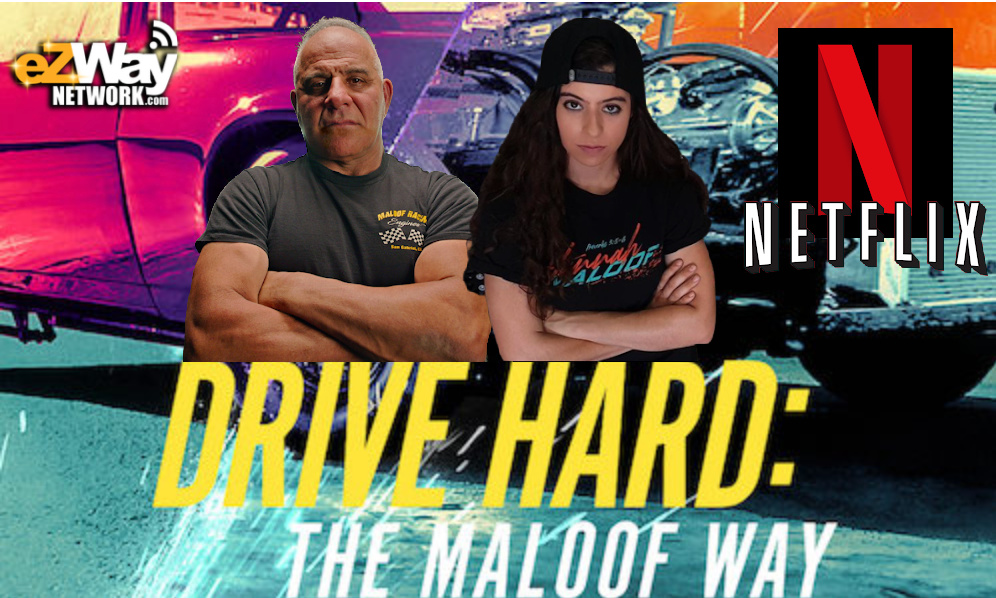 Among the opportunities that abound are the answers to and permanent solutions to one's needs on how to enter the entertainment industry, enhanced assistance on utilizing different modalities to promote themselves, and acquire diversified abilities and skills, given by Netflix producers, singers, and a smorgasbord and a plethora of incredibly talented and knowledgeable industry professionals.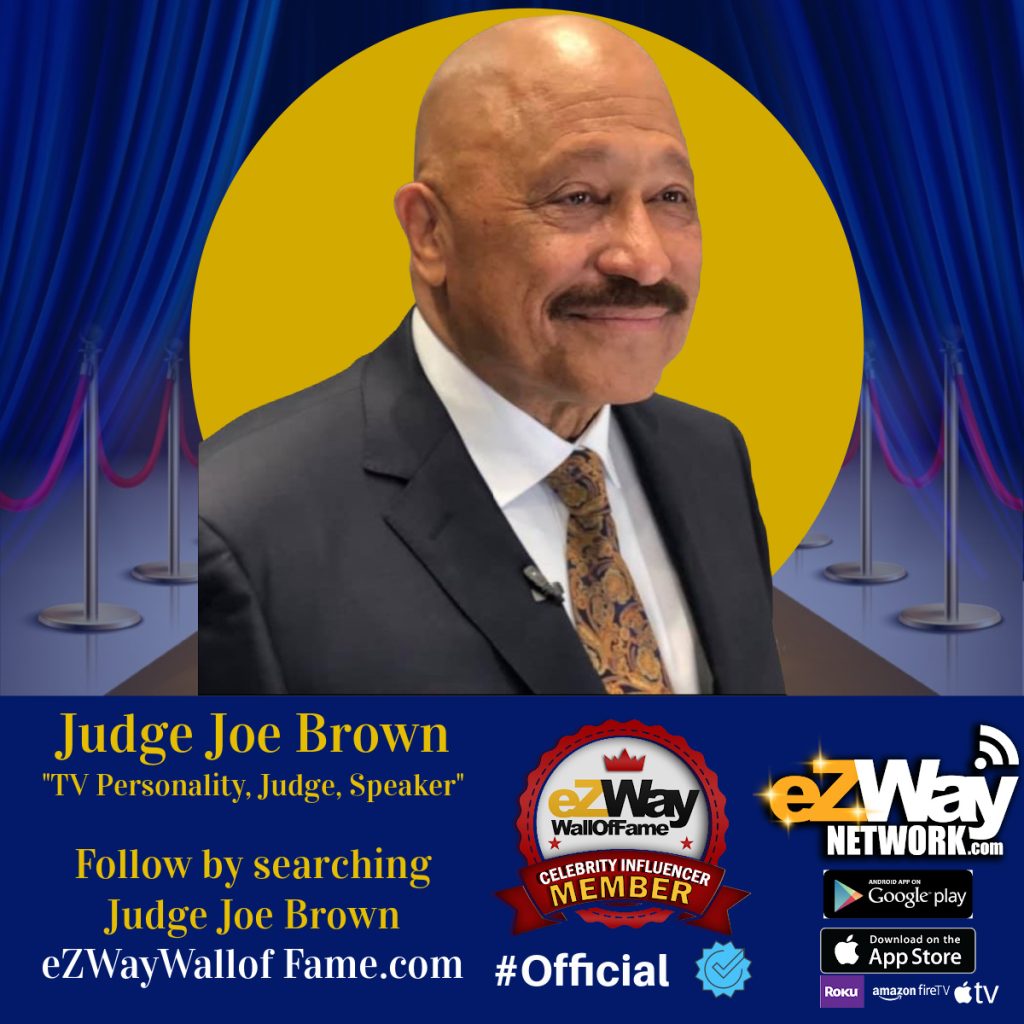 In addition to celebrities, there is an abundance of business experts, speakers, investors,  filmmakers,  and some of Zuley's—who is affectionately known as the Digital Dick Clark-  most knowledgeable expert affiliates.
Imagine not only,  meeting people who can answer and show you how to get into acting, music, filmmaking, and guidance regarding mastering the intricacies of investing,  but most importantly,  imagine all of that compounded with a free platform on how to pitch your abilities and also show you how to put your business on the map!
It's possible if one takes the EZWAY through to enrichment.  Be there at 5PM to get a piece of the dream.
The DIGITAL DICK CLARK has a legion of followers, infact  he has been seen on many  of the top channels on tv, and if one comes on the Zoom today they will be seen by  his millions of followers aboard his social media vehicles. He is seen via streaming platform apps such as ROKU,  APPLE TV,  AMAZON FIRE and many if not all mobile devices
In conclusion,  Zuley said, ' We will be giving some really cool sneak peeks of our new EZWAY INTERACTIVE MOBILE APP  AND PODCAST SYSTEM unlike anything else in the market! '