Movie reviews and more 
A Multi-Media organization focusing on social media content and brand recognition, with it's 15 Million views and counting! Movie Reviews and More is broadcast live Tuesdays at 5PM PT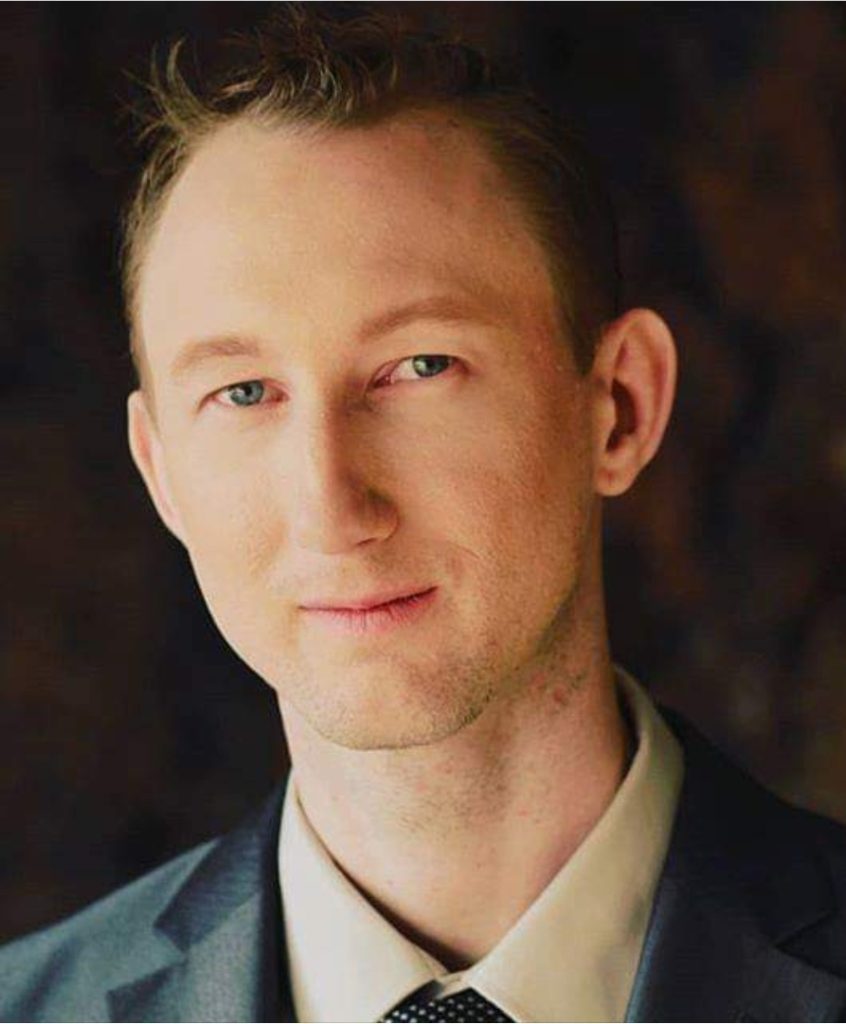 Eric Zuley is the Chairman and CEO of eZWay Network, which reaches millions of homes and mobile phones with its tv shows and podcasts. He has been seen on ABC, NBC, CBS, FOX, TMZ, and WASHINGTON TIMES to name a few. Eric has graced the cover of Hollywood Weekly Magazine, along with over 15 other leading publications. He has been awarded as a Digital Trailblazer and is referred to as a mogul for his ability to connect and promote businesses. His numerous achievements include awards by Congress, the City and County of Los Angeles, and certifications, including as a Universal Peace Federation Ambassador for over 180 countries. Mr. Zuley is recognized as an award-winning Top ten Social Media Influencer and a Multimedia Marketing Mogul that has mastered the art of monetizing media. He is a talk show host for EZ TALK LIVE which has been on KDOC, KXLA Television and is currently on his own network eZWayTV.com on Roku, Amazon Fire and more…. He created the nationally and internationally recognized movement #eZWay, which acts as a digital concierge to top businesses and is endorsed by over 500 Celebrities, Influencers, and CEO's. Eric has created a digital concierge service providing access to some of the biggest influencers and experts in the world. Eric's latest project is his eZWay Interactive App which is a spinoff of his eZWay Wall of Fame with close to 800 k monthly visitors with 8.6 million total visitors. 6,000 quality subscribers https://ezwayi.com email support@ezwaynetwork.com for invite code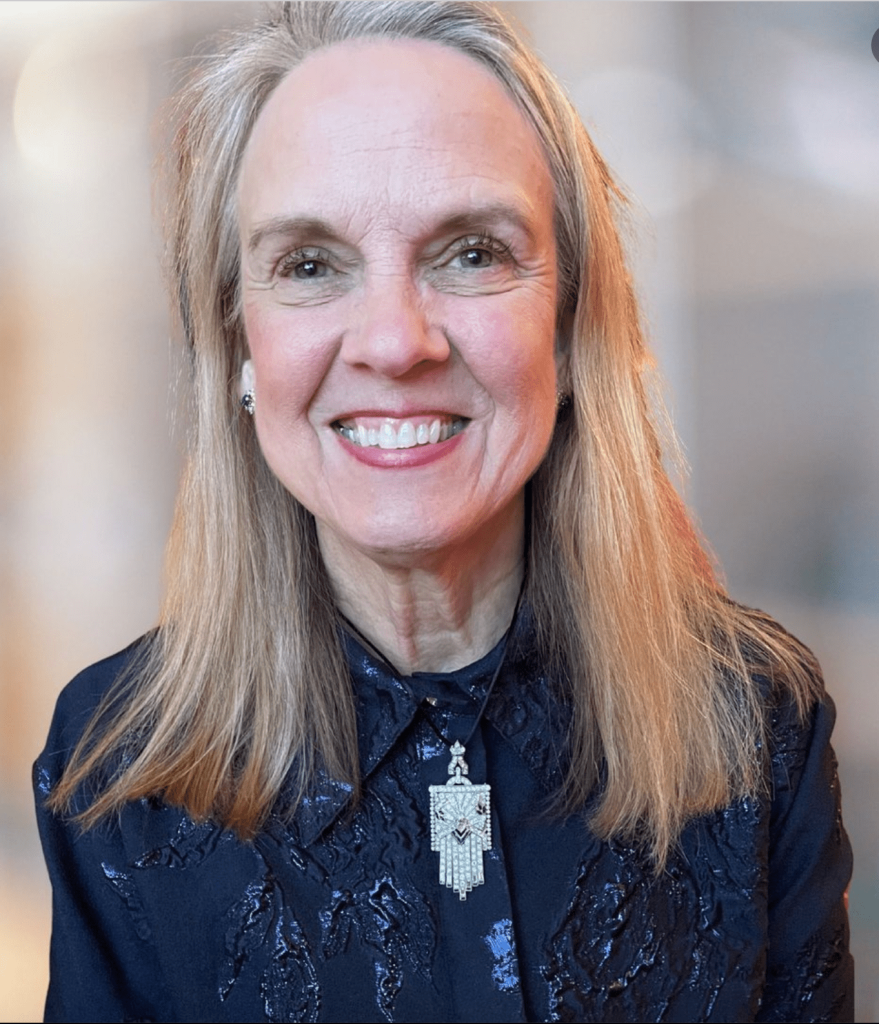 Nancy E. Potter was born in New Orleans, Louisiana. At the age of nine, she moved with her family to Europe. While spending five wonderful years abroad, Nancy learned Dutch and French and gained an appreciation for people from very different cultures. After graduating from college, Nancy moved to Washington, D.C., to work on Capitol Hill and at the White House in the Office of Communications where she helped formulate ways to explain to the American public the intricacies of a new expansive project. Her entrepreneurial mindset led her to try her hand in several areas before she settled into clothing design where she fashioned upscale maternity clothes in a market with few choices. One of Nancy's sons was born with a rare genetic skin disease called Epidermolysis Bullosa (often referred to as E.B.). Out of her son's many years of pain, she learned to marvel at all the little things he could accomplish and gained great compassion for those with special needs and their caregivers. Her son is now 30 and doing well. To raise awareness and funds for much-needed research, she put on the first-ever major fundraisers for E.B. in the 1990s, and continues to work to bring awareness to the disease.
Movie Reviews and More is broadcast live Tuesdays at 5PM PT. Movie Reviews and More TV Show is viewed on Talk 4 TV (www.talk4tv.com). Movie Reviews and More Radio Show is broadcast on K4HD Radio – Hollywood Talk Radio (www.k4hd.com) part of Talk 4 Radio (www.talk4radio.com) on the Talk 4 Media Network (www.talk4media.com). Movie Reviews and More Podcast is also available on Talk 4 Podcasting (www.talk4podcasting.com), iHeartRadio, Amazon Music, Pandora, Spotify, Audible, and over 100 other podcast outlets.
Hosts and Guests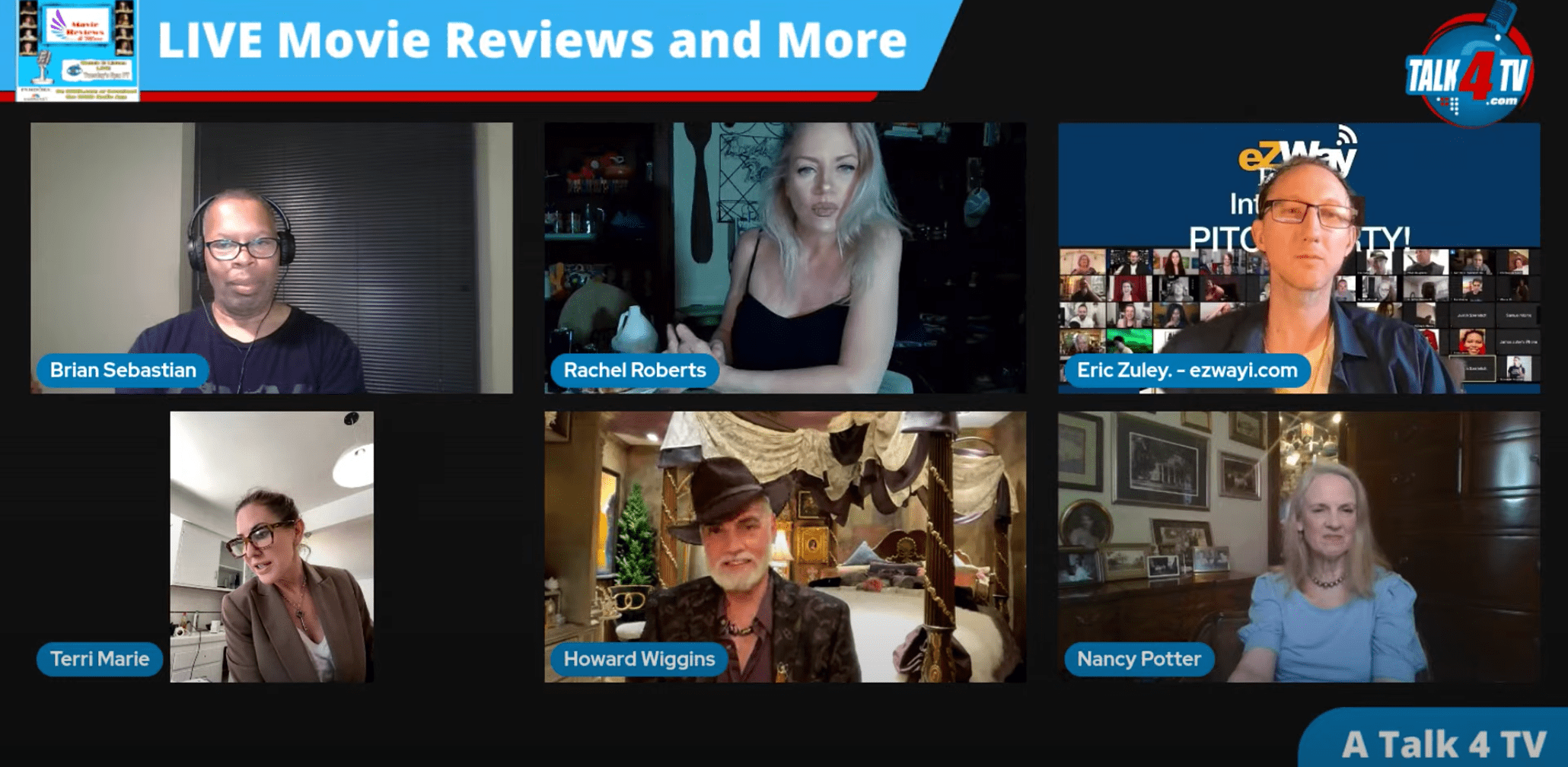 Creator of Movie Reviews and More, Former producer for Hollywood Film Festival, Host, and Entrepreneur, Sits on the eZWay Film Festival board of advisors. Brian is one the top ten most viewed profiles on the eZWay Wall of Fame.
Wild little Texas chef Rachel Roberts working on her own cooking show, her morning Coffee Talk show and maybe a future podcast show here on Ez Way!
Terri Marie 
Howard Wiggins
One of the world's top leading 35 interior designers featured in the Andrew Martin VOL. 3, now retired pursuing modeling and acting Son of Little Roy Wiggins of Grand Ole Opry fame.