04-24-2021
TODAY 6 pm pst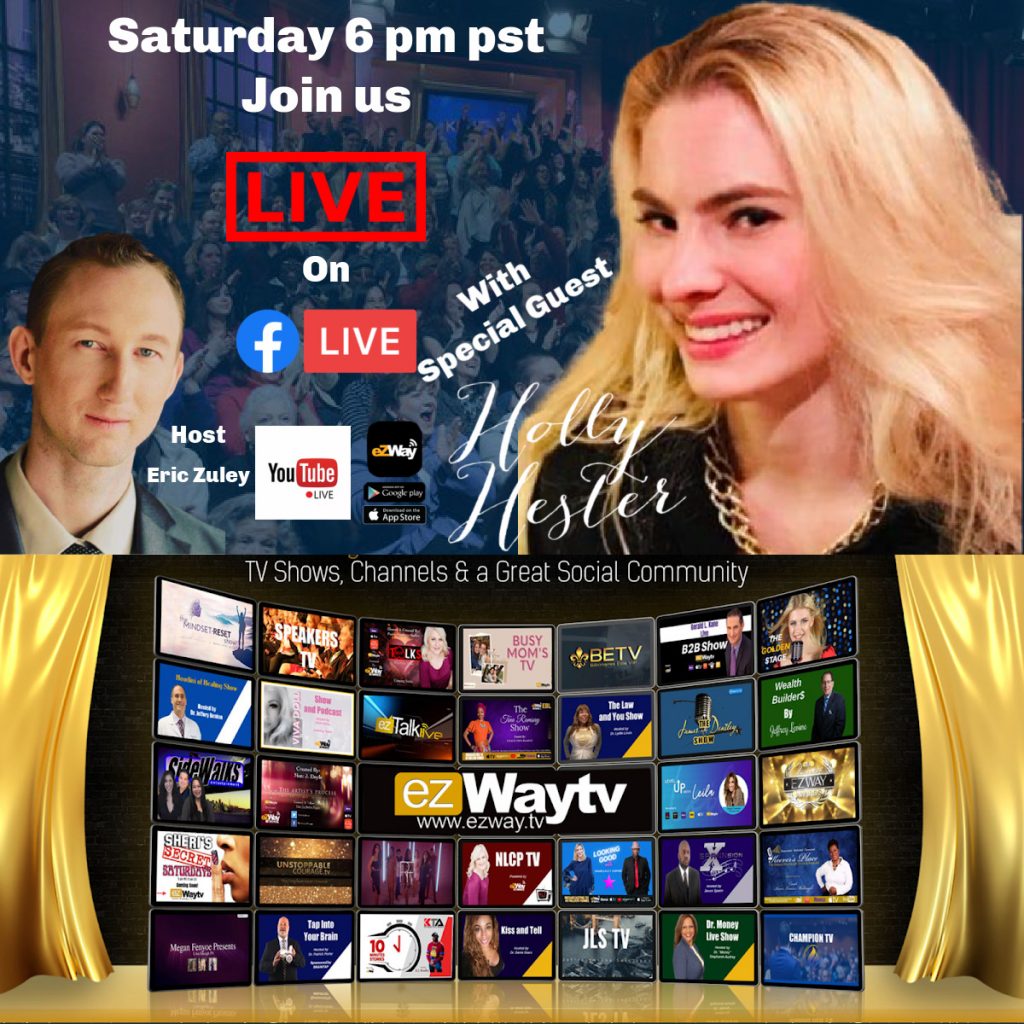 Holly is a Texas native. She was raised in a Christian household with a mother; A jersey native and a father; in law enforcement. It was at an early age that she embraced her roots by speaking to youth and pouring into young women in an authentic way. She was called to reach the entertainment industry at 17 and young Hollywood and began a career of screenplay writing from then on. After years of specializing in media and communicating with others, Holly shifts into TV Hosting, alongside her brother in a family media business. She is now currently speaking, writing her first book, Preaches internationally, and motivates others she works with. Comes from a town that said she "was a dreamer" and a city that said her "dream and degree would be very difficult to achieve." She loves to work with other dreamers and create projects with a spark.. She now speaks globally and impacts others with her show and book.
Minister Holly Hester will be interviewed by Eric Zuley today at 6 pm pst
Holly has helped women from making the wrong decision like selling their bodies.
Holly has helped lead people out of poverty
Holly has spoken the prophetic over people to and helped save lives.
Holly helps people get to a greater level and follow their vision and goals
Holly has helped others discover their humanitarian selves.
Holly has helped liberate many people!
Holly accepts and appreciates all religions