About me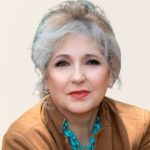 Toni Kaufman
Founder and CEO, Standout Stars Speakers Bureau - Director, Producer, Casting
International #1Amazon Bestseller: Author and contributor in four more #1 Amazon Books.
Toni Kaufman went from working with Former President George H.W. Bush as his personal computer trainer and support for his offices and homes to returning to her producer roots in Television, Radio Show, and Podcast, The World Class Mentors, and The Week of Kindness and Gratitude Summit as the Founder of the Standout Stars Speakers Bureau,
Her production/casting background (in English and Spanish) on such famous shows as The Latin Grammys and the Texas Music Awards as well as Fremantle Media's Top Talent Searching programs and their Spanish Counterparts: American Idol/Objetivo Fama, America's Top Models/Belleza Latina, and casting families for Family Feud/Que Dice La Gente among many others.
Toni went from owning and managing high-profile corporate teams to creating a network of World Class Mentors that host a multitude of influencers from industries such as oil, technology, speaking, politics, and film/TV. She is dedicated to celebrating those who have achieved world-class by honoring their mentors, their own lives, and legacies.
Toni Kaufman, is a dynamic speaker who works with entrepreneurs, speakers, authors, healers, and coaches to help them find clarity, revive their message, design sizzling campaigns to increase sales, deliver authority, and bring out their inner hero.
Toni brings a Hi-energy level of empowerment to her audiences, from near-death experiences to driven, absolute entrepreneurship. Motivated and inspired are two descriptions of how her audiences leave after her talks.
If you want incredible results. Work with Toni!
Reviews
She is the best! Thanks Toni!
Amazing at making you a star from the stags! Glad to have you in the eZWay Family Toni
Services
Virtual Workshop: Are You Camera Ready?s
Lights, Camera, Action: Let's make your setup and your makeup perfect. Sign up for this 90 minute 'Slumber Party"
Groups