Tina's Points History

This is the user points log.
About me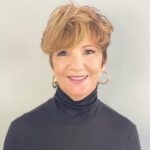 Tina Cuccurullo
Founder, Style Manuscript by TinaCStyles
Tina has had an extensive career in luxury, holding multiple client-centric and operational leadership positions in this sector. Her beginnings as a professionally trained French Chef gave her an eye for detail, presentation and customer experience that she carried with her into the fashion industry.
Tina is an experienced sales professional and business manager, working for luxury brands such as Etro, Ippolita and Donna Karan/Urban Zen. She oversaw these businesses and their operations at Bergdorf Goodman and Saks Fifth Avenue, driving business success through building strategic relationships and delivering a best-in-class client experience. Throughout her career, Tina has always considered both the in-store client and the wholesale vendor to be her customer and has developed an approach for seamless and efficient business processes that always deliver. She considers her strong ethical relationships with personal stylists invaluable to her success.
Co-founding Style Manuscript was an organic progression, marrying Tina's invaluable experience in the industry with her personal love of storytelling.