My Avatar is created in readiness for the eZWay Awards Ceremony on December 30th. Will I see you there?
About me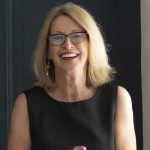 Sharon Valenti
Founder
Sharon is a serial entrepreneur, coach and teacher.
She's been a featured on NBC, CBS, FOX, radio, magazines and podcasts.  She's received dozens of awards.  Sharon is an expert in coaching, leadership, and experiential teaching.  She's an expert in helping Coaches, Consultants and Entrepreneurs achieve the life truly deserve.
Her painful and tumultuous early years in life and subsequently finding her way into a life she truly loves led her to want to help others do the same.  She's the founder of BluePrint for Stress Release.  She's totally dedicated to teaching people how to get control of every area of their lives.  That's a promise!
Some of the things people learn through working with her are how to get the business and personal life they've always wanted.  How to overcome anxiety and frustration.  Overcome imposter syndrome or feeling not-good-enough. Personal growth and enhanced development. What it takes to feel confident and secure.  Learn a process to let go of blame and shame and feel whole.
Her past clients have praised her for her ability to problem solve, her sincerity, honesty, integrity, and ability to really listen and get to the bottom of their problems in a succinct way.  She's compassionate, thinks outside of the box, and curious about life.
To Sharon being an entrepreneur is not just about success in business- it's also about being happy with who you are as a person.   People aren't paying for her time, they're paying for her knowledge and skills.
Through her work, she's discovered ways to bring out the best in people and make them feel confident, which leads to more success at home and work and in life.
Self- study course  www.blueprintforstressrelease.com for those who want to work at their own pace
1:1 coaching contact through www.isittrue.com