Chapel's Points History

This is the user points log.
About me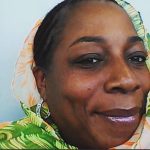 Chapel Simmons
Entrepreneur
Chapel Simmons is a woman on a mission to see others set free, one person and one experience at a time. Unfortunate circumstances began to occur from the age of eight, starting with molestation. This left her in a very dark place and spearheaded a turn of events that would crush many.  A diagnosis of a rare form of cancer, a debilitating disorder that left her wheelchair bound without the use of her to a minimum , the wrong choice in men, and lack of financial support left her and her three children nearly destitute.
Even in the midst of it all, she knew beyond a shadow of a doubt "someone" protected her.  That would be the God she serves!
As life would have it, at the age of 27, there was another pivoting point in her life.
The revelation of the power of her words became very tangible. From that point forward, she chose to use her words wisely.
Learning about this powerful, spiritual experience became her focus.  Although she had knew about religion, she didn't understand what was happening  in her life until she decided to intentionally seek out the truth, God-given truth!
The experiences has helped her see the goodness of God.  She's learned, in order to position   herself in the now she had to let go of the places and things that have nothing to do with her future.  She can't do it alone, she doesn't need to, because God provided a way for her to receive this freedom!  Will you join her on this life changing journey?