About me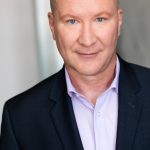 Matt J. Doyle
Actor, Producer, & Entrepreneur!
Matt J. Doyle was born in Australia and migrated to America in 2003. He is now an American Citizen. Prior to his acting and producing career in Hollywood, California, United States of America, Matt studied performing arts in the early 1990's at The Actors Center Australia. He also started his martial arts training in Muay Thai Kickboxing at the same time. He then achieved a Diploma of Modeling. Matt J. Doyle has been intensively trained at Aaron Speiser, Margie Haber, and Ivana Chubbuck Acting Studios in the 2000's. He has also worked on several mainstream productions, as well as student and indie films, where he learned filmmaking and how to produce his own productions, in addition to his acting career. For all the latest information on Matt, please visit MattJDoyle.com
Video
eZWay Wall Member Matt J. Doyle Entrance Intro
This video is in honor and dedication of our eZWay Wall Member Matt J. Doyle.
Services
IMDb Director for eZWay Network
Set up your Show pages, & ad your credits. Mine is https://imdb.me/mattjdoyle