Lorna's Points History

This is the user points log.
About me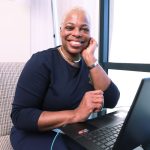 LORNA SHERLAND
CEO Freedom Lifestyle/Strategic Success/Success Power Brokers
Lorna is more than just a real estate Broker. She is also a transformational leader with over 4 years of experience coaching entrepreneurs and leaders to find their authentic selves with clarity and confidence. Lorna understands that true success goes beyond just achieving tangible goals - it requires a deep understanding of oneself and a willingness to take risks and push boundaries.
As a coach, Lorna is uncompromising in her commitment to results. She works tirelessly to help her clients uncover their true potential, identifying and overcoming obstacles that may be holding them back from achieving their goals. Through her guidance, Lorna has helped countless individuals unlock new levels of personal and professional success and fulfillment.
With a commanding presence and an unwavering commitment to excellence, Lorna is a force to be reckoned with in the world of real estate and leadership coaching. Her passion for helping others achieve their goals is matched only by her ability to deliver tangible results. If you're ready to take your life or your business to the next level, Lorna is the coach you need in your corner.
Services
Business Strategist and Coach
Coach driven Female Entrepenuers to build and scale
Speaker
Female Empowerment Speaker