About me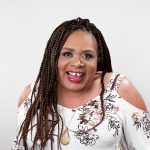 Lisa Brewer
CEO & Founder, Heart of Inspiration, Lightworker Academy, Magic Touch Branding & Events
Doctor of Metaphysics & Divinity, CEO of Heart of Inspiration, & Founder of The Practical Lightworker Program, and YouTube Creator of her channel Heart of Inspiration, Lisa Brewer teaches LightWorkers how to earn money sharing their spiritual gifts.
My belief is that we should all "give permission to your purpose to provide for your person".  We all have a purpose for our lives, and I believe that purpose is tied to helping others.  I also believe that we aren't meant to be poor in order to do that.  Energy, even the energy of money, should flow to continue to create balance.
As a corporation, Heart of Inspiration through our many divisions helps provide spiritual training, business development and growth coaching, transformational branding, website development, and now virtual event planning.  All of our services and offerings all assist the entrepreneur and influencer with the singular goal of transforming lives.
As an expert in the Metaphysical and Spiritual world, a certified Reiki Master Teacher, Shaman, Astrologer, Intuitive and Energy Healer, I have had the honor of 1,000s of people from around the world having sought my guidance through the decades. In working with LightWorkers from all over the world, I have had the honor of guesting on numerous podcasts, collaborating with teachers/coaches, and social media influencers globally.
Services
Social Media Branding & Marketing
From Social Media Analysis to brand templates for YouTube, LinkedIn, Instagram, Facebook, Twitter and TikTok - uplevel your social media presence to draw more clients and build authority. Social Media Marketing available.
Website Creation
We bring magic to your online presence ... and partner with you all the way. We create what you need to grow your virtual business - a brand. Our collaborative approach results in a powerful online presence to reach more people. Sites including ecommerce, online programs, services, online stores, blog site, podcast embedding, newsletter space, etc.
Virtual Event Planning
Facilitating all aspects of virtual events including: graphics, landing pages, affiliate program, speaker management, live or pre-recorded production