Hey eZWay Family great to be here! Looking forward to building with you all!
About me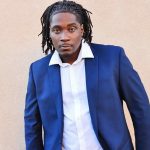 Gabriel Cannon Artist and Actor
Motivational Speaker, Actor, Writer, Husband
N'credible / Def Jam Recording Artist
with group RydaznArtist!
Performed with the name of "GQ Ryda",
in the Group: RydaznArtist,
Toured with Mariah Carey on her,
2010 Angels Advocate International Tour!
Started Chasing Amazing Entertainment, with Business partner Gene Dempsey, in February of 2011,
as a way to help musicians and artists, that don't have the connections, or the celebrity viability, to move ahead in the entertainment industry.
We plan on merging several worlds, and with the help of
"The Stop Hating Campaign", we plan on bringing together people using the power of music to heal and to educate.
We don't just want to help the world we want to know the world will look and feel different, because of our efforts!
We are Chasing Amazing!
Specialties: Marketing Promotion Development Publishing Producing Music Management