About me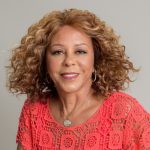 Dr. Wendy Labat
The Financial Healer
Dr. Wendy Labat, The Financial Healer, is the CEO of The Financial Cures LLC, an MWBE. The creator of The Financial Cures System®, a results-based program for financial mastery.  Dr. Labat is the best-selling author of The Financial Cures Book Series: Diagnose Your Financial Health and Optimize Your Financial Health. She is the producer of the award-winning global streaming production of Financial Cures with Dr. Wendy Labat, an award-winning entrepreneur, business strategist, and international speaker.
Dr. Wendy empowers entrepreneurs, corporate executives, and individuals to overcome anorexic income, obese debt, spending addictions, mindset and knowledge deficiencies, and other financial ills to optimize their financial health, enjoy financial freedom and live the life they desire.
Dr. Wendy Labat has been awarded the Black Authors Matter TV Award for Best Interview in Business/Careers/Education/Leadership/Non-Fiction. She also won the Media Mastery Spotlight Award from Vedette Global Media for being featured on over 100 stages, podcasts, books, and magazines. Dr. Labat has been featured in Authority Magazine, VoyageATL Magazine, Success Profiles Magazine, Black Enterprise, The Whole Woman Magazine, The Atlanta Tribune, PBS American Portrait, Daring Leaders, TAP-IN, and Lemonade Legend Magazine to name a few. She was named "Top Entrepreneur/Business Owner" by Marquis Who's Who, and "Living Legend" by the Walden University Student Alumni.
Dr. Labat is the Founder and CEO of Ascend Foundation, Inc., a 501(c)3 organization established to empower disadvantaged women to realize their dreams of entrepreneurship. She serves on the Board of Directors of the Zion Hill Community Development Corporation, a 501(c)3 foundation established to provide resources for disadvantaged families. Dr. Wendy Labat has her Doctor of Business Administration (DBA) in Entrepreneurship and almost four decades of experience as an entrepreneur.
"When you think right, speak right, and do right,

things will flow right to optimize your financial health."
-Dr. Wendy Labat-
-The Financial Healer-