Deborah's Points History

This is the user points log.
About me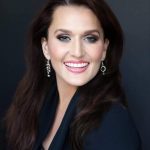 Deborah Kay Paulsen
I am a Teacher, Advocate for suicide and mental health awareness, public speaker, Writer, Producer, Director, Actress, Singer, and Songwriter.
My name is Deborah Kay Paulsen. I am an Actress, Writer, Producer, Director, who does both Cast and Crew work. I often do both on set. I am a trained Meisner Actress. I trained under Eugenie Bonduraunt and Kirk B Woller. My day job is a teacher for both regular education and students with special needs. I am also a singer and songwriter. I am a huge advocate of mental health education and the need for improved solutions to the issue of suicide and suicide awareness since my sons Suicide in October of 2019. I am a wife and mother of 3 children, now two living. I am a born again Christian and would like to spread the word that we can use our deepest pain to help others. God can and will work all things together for good, if we allow Him too.
my talent agent is Beverly Brock. Her info is on my Actors Access account.
This is a film I recently wrote and produced. I will be putting it on TUBI shortly. As sort of a long proof of concept.
This is a film we will be wrapping up about my sons life and death to create empathy for those who watch it, through seeing mental health disorders through the eyes of the character who plays my son, me, and I am acting as a doctor, who has some words of encouragement I wish people would've gave me three years ago to my character. Jana Lee Hamblin plays me, Eddie McClintock plays it husband, Elijah Passmore plays Justin, and I play Dr Franz (a fictional character of symbolism).
This is a film I wrote that I would like to get funding/film grants for. Many of the people on IMDb will need to be recast, because I plan to film I at Capernaum Studios in Dallas Ft Worth, Texas. It is called, A Still Small Voice.