Hope everyone is enjoying the day so far.
About me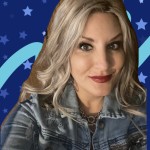 Crystal Starnes
*******PRESS RELEASE *****
JANUARY 28 2021
Ms. Starnes filed her case in October 2017, shortly before the details of the infamous Harvey Weinstein conduct became public. Her decision to bring the action against her employer and a judge demonstrated a courageous effort to disclose official wrongdoing. Ms. Starnes, a resident of a small Western Pennsylvania rural community, suffered astounding ostracism and unwonted notoriety as a result of her decision. While there were some in the community who respected her and supported her efforts to reveal a sordid story, many resulted to victim blaming and vilified her character in highly degrading internet postings. Nevertheless, Ms. Starnes persisted to protect her own rights and the rights of others.
Ms. Starnes' case reaffirmed the rights of any individual who is sexually victimized by an abusive public official to assert claims under the equal protection clause. Judge Doerr attempted to have these claims dismissed on the basis of qualified immunity. Both the District Court and the Third Circuit rejected his arguments. In ruling on the issue, the Third Circuit Court of Appeals affirmed that governmental officials who engage in sexual harassment or who create a sexual hostile work environment are not entitled to qualified immunity. Specifically, the Court ruled that Ms. Starnes' allegations that a judicial officer "coerced her into engaging in sexual relations, shared pornography with her, asked her to film herself performing sexual acts, engaged in a pattern of flirtatious behavior, scolded her for speaking with male colleagues, assigned her duties forcing her to be close to him, and treated her differently than her male colleagues ... support severe or pervasive discrimination such that the working environment was subjectively and objectively offensive." Starnes v. Butler Cty. Court of Common Pleas, 50th Judicial Dist., 971 F.3d 416, 428 (3d Cir. 2020). This observation led the court to reject Judge Doerr's appeal from the district court's denial of his motion to dismiss based on qualified immunity, since "a robust consensus of persuasive authority exists to clearly establish that creating a hostile work environment constitutes a § 1983 violation." Id.
Ms. Starnes courageously stood up for a principal and persevered through great resistance and emotional stress to get to the point where her claim was acknowledged. Ms. Starnes has now favorably settled her case. The settlement allows her to move on with her life. She is happy to have this difficult chapter of her life behind her, but remains open to discussing her battle.
Edward Olds Olds George Law, LLC 1007
Mt Royal Blvd Pittsburgh PA 15223
(412) 492-8975
Above is a Press Release my attorney wrote for various news/media sites.
I am a Former Probation/Parole Officer who filed a Sexual Harassment and retaliation Federal lawsuit against my former employer after years of harassment. My case is online in Pacer which is the Federal docket system. Also numerous news articles and videos from various news stations  have been published. My case went national. Law 360 covered it as well.
My background is I went to college right after graduating from high school. I received a Bachelors in Criminology from Indiana University of  Pennsylvania in 2000. Later, I decided to go back to school and  I got my Masters Degree in Organizational Leadership from Geneva College in 2011.
I resigned in June of 2019 after suffering retaliation that was affecting my health.
I  am a wife of a Retired Probation/ Parole Officer and a mother of two  beautiful daughters who are 14 and 8 years old.  My 14 year old daughter  did a extra on the Mind Hunter show in 2018.  She also did 9 years of competition cheerleading and gymnastics.  She also placed every year she competed in Math competitions which some of the years first place. She can play the ukalele and has a guitar that she is learning to play.  My youngest daughter has been doing competition cheerleading and gymnastics as well. She also plays the piano.
Reviews
Sorry, there are no reviews.
Services
Voice for victims
Vfvictims.com
Jewelry stylist
https://parklanejewelry.com/store?rep_id=75975&show_id=685314-9