About me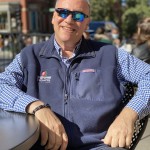 Sir Alec Stern
Entrepreneur * Speaker * Mentor * Investor
Alec Stern is an entrepreneur, speaker, mentor, and investor.  He has become known as "America's Startup Success Expert" for performing hundreds of keynote speeches worldwide and for his popular sessions at top conferences.
He's been a co-founder or founding team member of 8 startups with 5 exits - 2 IPOs and 3 acquisitions.  As a primary member of Constant Contact's founding team Alec was one of the original 3 who started the company in an attic. Alec was with the company for 18 years from start-up, to IPO, to a $1.1 Billion-dollar acquisition.
Recently, Alec received the distinct honor of being Knighted by the Royal Order of Constantine the Great and Saint Helen, of the Royal and Sovereign House of Cappadocia and San Bartolomeo.  His Knight of Merit is for his exceptional accomplishments in Entrepreneurship, Innovation and Philanthropy.
Alec was selected to the Influence 100 Authority List by Influence Magazine and was recognized as The World Authority for Entrepreneurship by The Credible Source.  In 2020, Alec was a 2-time Visionary Award and a Legend Award winner for his success as an entrepreneur and for his work helping startups and entrepreneurs. In 2021, Alec was 2-time Award of Excellence – Keynote Speaker recipient at top conferences.
One of the Northeast's most accomplished entrepreneurs, he is a limited partner in Boston-based G20 Ventures, which provides early traction capital for East Coast enterprise tech startups. Alec is also an angel investor and mentor in a number of rising startups in various industries.  Today Alec is innovating in a variety of industries like SaaS, Technology, Web 3.0, Metaverse, Crypto, Medical Devices and Cannabis.
Alec is passionate about small business, entrepreneurship and innovation.  Working within the inner cities, or as he calls it, "urban innovation" is near and dear to his heart.
Only a sideman when it comes to music, Alec is an accomplished drummer and has had the honor of sitting in with a number of musicians including Toby Keith's house band in Vegas.
Reviews
Sorry, there are no reviews.
Video
Alec Stern on EZ TALK LIVE
Services
Want to take Your In- Person, Virtual Event to the Next Level?
As an award-winning speaker and innovator, I will bring original, compelling content, real world experience, humor and engagement to your next event. Let's talk about some of my popular presentations and the requirements of your event and needs of your audience.
Looking for a Breakthrough in Your Business?
If you are starting a business or figuring out how to scale one, you've come to the right place. Alec is a proven mentor in creating "breakthrough opportunities" that level up new & seasoned entrepreneurs to success.