Author Pitch Party on Zoom and TV!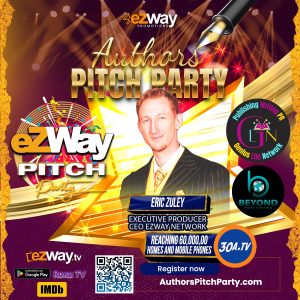 Are you an aspiring author, an established writer, a publisher, an editor, a talented cover designer, or someone involved in the world of books and publishing? If you are, then you won't want to miss the Author Pitch Party! 
This unique event is designed for all book enthusiasts, from the creative minds behind the stories to those who help bring them to life. Get ready to take your book to the next level, make a name for yourself as an author, showcase your creative talents, and connect with potential readers, collaborators, affiliates, and promoters. 
In this blog post, we'll delve deeper into the exciting world of the Author Pitch Party, organized especially for the talented Dennene A. Collins.
The Author Pitch Party – Your Gateway to Success
Are you looking to make a splash in the literary world? The Author Pitch Party is the perfect platform to help you achieve just that. This exclusive event is where dreams become reality, and authors like Dennene A. Collins can gain the recognition and exposure they deserve.
What to Expect at the Author Pitch Party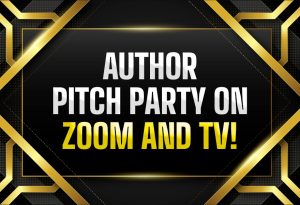 The Author Pitch Party is your stage to shine. Whether you have a finished masterpiece or a work in progress, share your book with a captive audience on Zoom and TV. It's a golden opportunity to create a buzz around your book.
Connect with fellow authors, publishers, editors, and other professionals in the industry. Collaboration opportunities abound, and you might just find your next literary partner.
Looking to expand your readership? The Author Pitch Party is the perfect place to find affiliates and promoters who can help get your book in front of a larger audience. It's time to take your book to the next level.
Dennene A. Collins – The Star of the Show
The Author Pitch Party is organized in honor of the talented Dennene A. Collins, whose exceptional writing has earned her a special place in the hearts of readers. This event is a celebration of her dedication, creativity, and contribution to the world of literature. This show will also be hosted by Michael D. Butler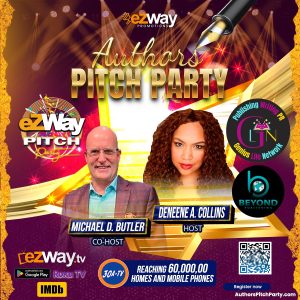 The Power of Collaboration
At the Author Pitch Party, collaboration is key. Whether you're a fan of Dennene A. Collins or an author yourself, this is the place to forge partnerships that can take your book to new heights. Team up with others who share your passion for storytelling.
Explore the Brilliance of Your Imagination
As an author, you possess an extraordinary gift – the ability to craft worlds, characters, and stories that captivate readers and transport them to realms of wonder and emotion. Your creativity is your most powerful asset, the force that breathes life into the written word, and the Author Pitch Party is your grand stage to unfurl your literary prowess.
At this momentous event, you're not just a writer; you are a creator, an artist, and a storyteller. It's your opportunity to paint with words, to fashion intricate plots, and to infuse your characters with life. Every writer has a distinctive voice, a unique writing style, and a narrative that is entirely their own. The Author Pitch Party encourages you to embrace these qualities and bring them to the forefront.
Step onto the virtual platform and let your creativity flow. Whether you specialize in heartwarming romances, thrilling mysteries, epic fantasies, or thought-provoking non-fiction, this event celebrates the diversity of storytelling. Your words have the power to inspire, to challenge, to entertain, and to touch the hearts and minds of your readers.
The Author Pitch Party isn't just about your book; it's about your journey, your passion, and your ability to craft words into art. You'll have the opportunity to connect with fellow creatives who appreciate the art of storytelling as much as you do. It's a chance to share experiences, trade ideas, and celebrate the magic that is born from the written word.
So, prepare to unveil your creativity in its full glory. This is your moment to shine, to express your imagination, and to leave a lasting impression. Your unique voice and vision will not only inspire your audience but also leave them eagerly anticipating your next work. The world of literature is enriched by your presence, and the Author Pitch Party is the canvas on which you can paint your literary masterpiece.
Finding Your Literary Allies
Are you looking for affiliates and promoters to help you get your book out to a wider audience? The Author Pitch Party is the ideal place to meet individuals and professionals who can support and amplify your literary journey.
Final Words
The Author Pitch Party on Zoom and TV is a golden opportunity for authors, publishers, editors, cover designers, and all book enthusiasts to come together and celebrate the world of literature. 
It's the perfect chance for Dennene A. Collins and writers like her to gain the recognition they deserve and make valuable connections in the industry. Don't miss this exciting event – mark your calendars and be ready to pitch your way to success!