From the Desk of Eric J. Zuley
The eZWay Live Events "From Brick & Mortar to Digital' Virtual Summit was essentially a forum hosted exclusively online which gave participants and speakers the ability to share and learn critical information on how to transition their business platforms in this current critical time in history.
The free virtual summit gave everyone the opportunity to participate and attend when they wanted, where they wanted, and wearing whatever they wanted and in comparison to in-person conferences I have hosted there was a 1000% higher participant engagement.
For me, producing this Virtual Summit was a life-changing experience for me and the attendees that left me inspired, motivated, and much more knowledgeable about key aspects related to digital marketing integrations.
I produced this event to educate and inspire people with high-quality opportunities to grow their business, evolve in their digital marketing, and enhance their social media acumen from proven experts who are succeeding in their respective fields.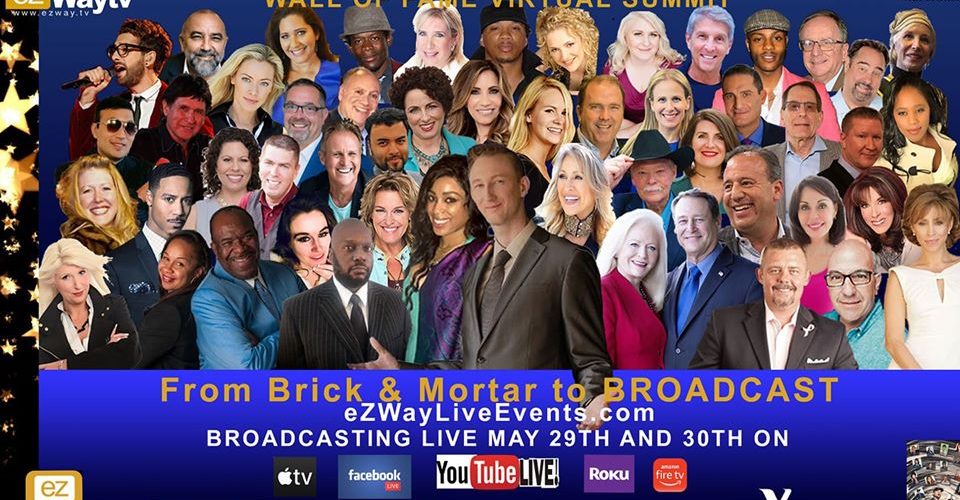 The 2-day summit provided attendees with an enormous amount of value in an organized way, gave complimentary opportunities to network with other experts, creatively engaged the audience, while generating targeted leads from prelaunch to launch.
Besides increased brand recognition and enhanced credibility, sponsors were impressed with the attendance results, and as well we made pretty good revenue from commercials and advertising.
I am looking forward to producing many more virtual summits for those looking to expand their brand, reach, and networks and am ready when you are to design your conference or summit objectives.
Schedule your free consultation today at:
info@eZWayBroadcasting.com