Joiu us for our eZWay Xperience After Effect Event!
The first-ever eZWay Xperience digital networking event was a success!
We had over 200 register and half attend.  We had close to 1000 people watching live from our eZWay Family App and now it's time to edit this event for TV and circulate it out in the eZWay Network!
This event will be broadcasted on WWTVN, ZONDRA TV, FANTV, EZWAY.TV, ROKU, APPLE TV, SAMSUNG, and AMAZON FIRE!
Many of our eZWay members got their chance to speak and network. We heard that there were some business deals that birthed after our event. eZWay Experts, Influencers, and Celebrities that attended and gave some great golden nuggets were the following. Loral Langemeier, Dr. Tony Odonnell, Kim Marie, Shea Vaughn, Fred Smith, Dannella Burnett, Dr. Dante Sears, Kate Linder, Reatha Grey, Jeff Hoffman, Alec Stern. eZWay members included Jason Spann, Melody Jensen, Brady Mazzola, Dr. Jeffrey Benton, Dr. Patrick Porter, Demontae Edmonds. This event showcased many of our new tv shows coming to eZWay Network like Houdini of healing, Watering Seeds Tv, Melodys Happy World, Xspannsion, Mindset Reset Tv, Sidewalks Entertainment, EZ TALK LIVE, Kiss and Tell to name a few. This event helped to release a new program eZWay is offering called the eZWay Experts Shadowing Program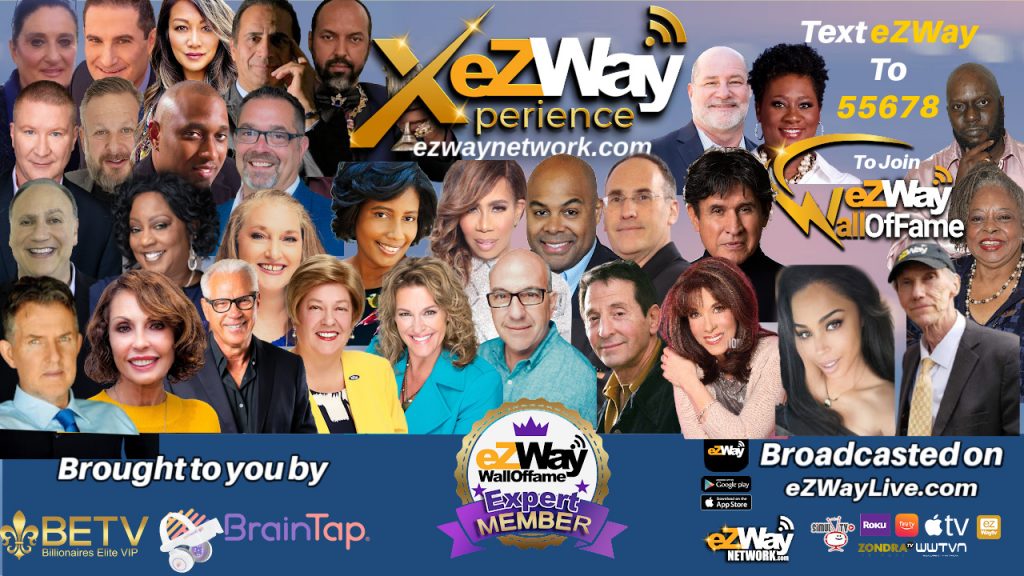 This allows our members to shadow our experts for only $99.99 an offer valued at thousands! Members get up to 45 min of Q and A and consulting help and get to connect with our experts. This is an eZWay members-only exclusive offer.  Learn more at ezwayexperts.com 
We had a lovely performance by award-winning performer John Michael Ferrari and he got a digital standing ovation.
There was an easy-to-understand presentation of the "Power of the wall" and what it does for our members as well as some newly added features that is now available on our wall that the eZWay Xperience audience seemed to really enjoy.
The main reason for this event was for our members to get the chance to meet each other and welcome new members which we did about 30. Overall we called this first one a great success and look forward to the next!
Create your free account today and see how our wall of fame can help you manage your success and connect with the best the eZWay! CREATE YOUR FREE ACCOUNT