[social_buttons style="hover" facebook="true" twitter="true" linkedin="true"]
Stay tuned for this next up and coming amazing EZ TALK LIVE episode. The Celebrity Variety Talk Show that helps you digitally network yourself to success!
Don't miss this Episode of EZ TALK LIVE join our group to follow and watch the show!
Join us Tues. 06-22-2021 we will be chatting with Author, Speaker, Actor, Singer, Supermodel Kathleen Bradley and Multi-Faceted Self Improvement, Empowerment and Leadership Development Coach Keever Lernise Murdaugh.
EZ TALK LIVE is a Streamyard based digital interactive celebrity expert guest talk show that helps its audience learn and network themselves to success. Past guests and network coverage includes: Wesley Jonathan, Wesley Snipes, Kevin Sorbo, Quinton Aaron, Sean Kannan, Sharon Lechter, Jeff Hoffman, Loral Langemeier, Frank Shankwitz, Berny Dohrmann, Omar Periu, Alec Stern, Larry Namer, Carl Weathers, Forbes Riley, Regina King, Vivica A. Fox, Jamie Foxx, Akon, Paris Hilton, Katie Pery, Lady Gaga, Brad Pit, Angelina Jolie
http://youtube.com/whatuneedtv
Oscar, Grammy, Emmy Winners, and nominees mainly 6 to 7 figure income earners that are willing to share their secrets to success! EZ TALK LIVE is broadcasted Live on eZWay Network, eZWay Mobile App on Apple Store and Google Play, ROKU, AppleTV, AMAZON FIRE, FACEBOOK LIVE, YOUTUBE LIVE and then is distributed to Voice America, Iheart, Spotify, Player Fm, Women On TV, SimulTV, Free TV, affiliated with Zondra TV, Comcast, Direct TV and aired on over 25 channels reaching millions! ETL is the official talk show for the eZWay Wall of Fame with over 600 high-tier members with their own profiles and over 100,000 per month in visitor traffic.
Our guests get a profile for free on our wall of fame and then can monitor the traffic the show episode brings them!
ENJOY WINNING FREE MARKETING SERVICES ON OUR EZWAY WHEEL OF OPPORTUNITY
FEATURED GUEST!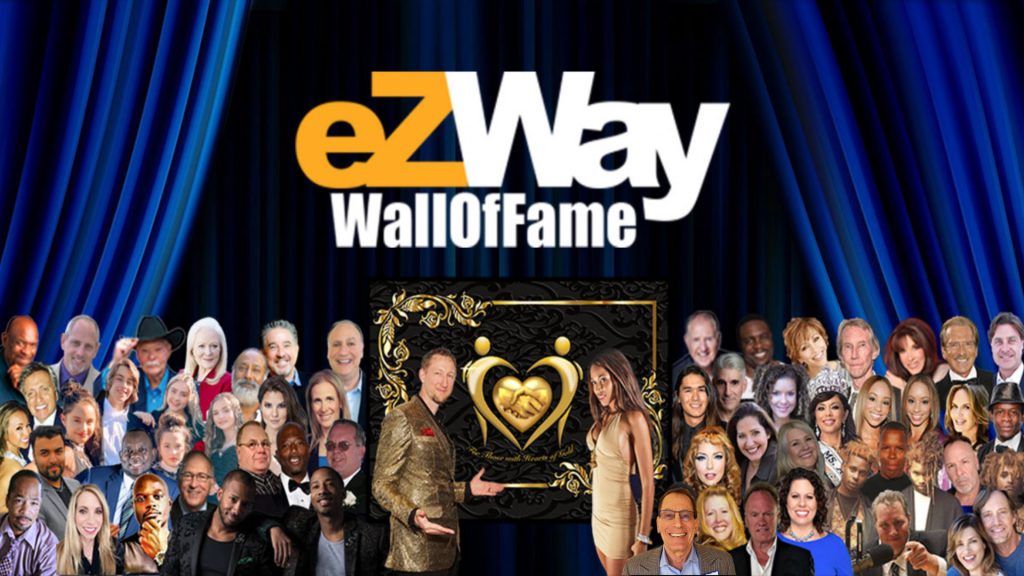 Create your free account at 
https://ezwaywalloffame.com
 all our shows are always blogged on this news wall and you can always catch the action on the official Eric Zuley website 
http://ezway.live
If you have AppleTV, Amazon Fire or Roku you can alway watch our shows live or OnDemand by installing our eZWay Network mobile or streaming app or…..

Download for free our new
eZWay Family App
 and watch all our live broadcasts right from your phone available on 
Google Play
 and 
Apple Store
  Download our app and watch our super panel of experts "Small Shifts, Big Changes" episode