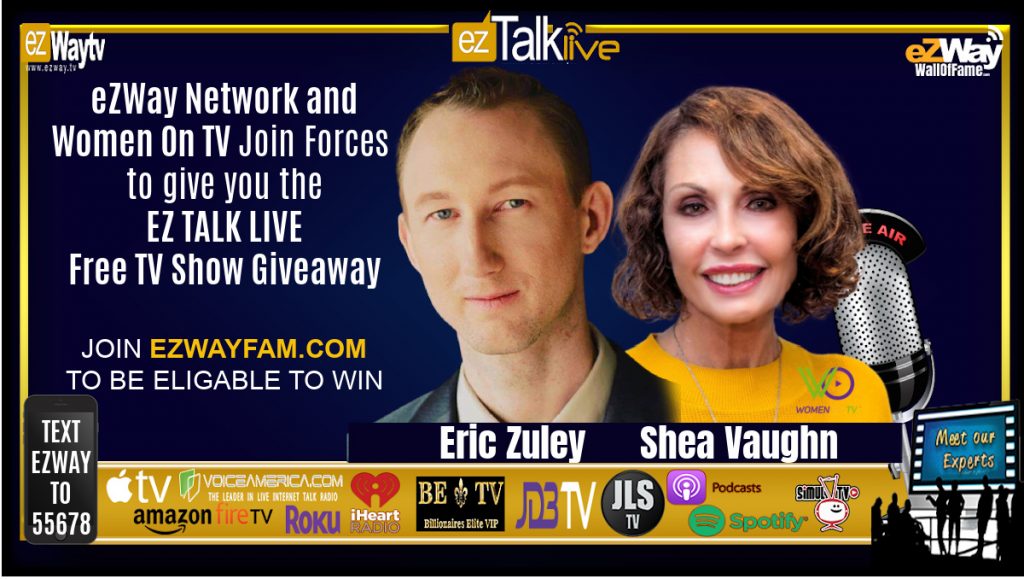 SUPER EXPOSURE FREE DRAWING!
Heres how it works! Step 1. Register above Step 2. Share this blog post every time you share you get your name dropped in the hat. Step 3. Tune into our live at the end of this month and we will be announcing 4 winners!
Join us live once again this
Tues. 4-5 pm pst for another awesome episode of EZ TALK LIVE
This episode features guest expert that specialize in podcasting and accelerating their audience.
THIS JUST IN! WE WILL BE SHOWCASING WHAT WE FEEL IS A GIFT FROM GOD. 4 pm pst Don't miss it!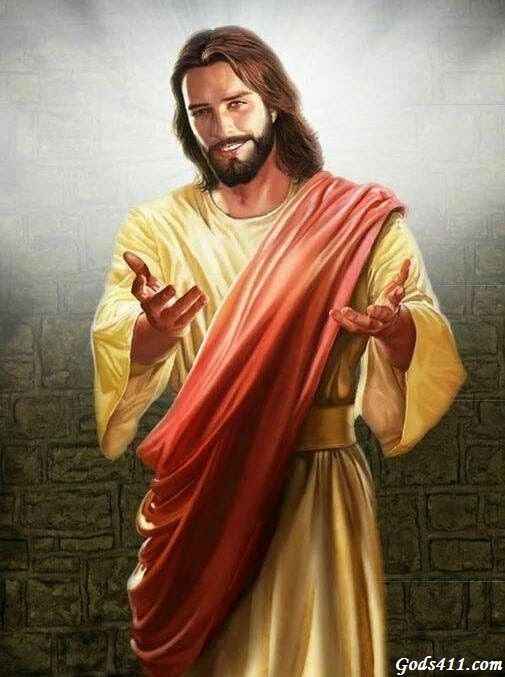 Our first featured guest expert
Megan DiMartino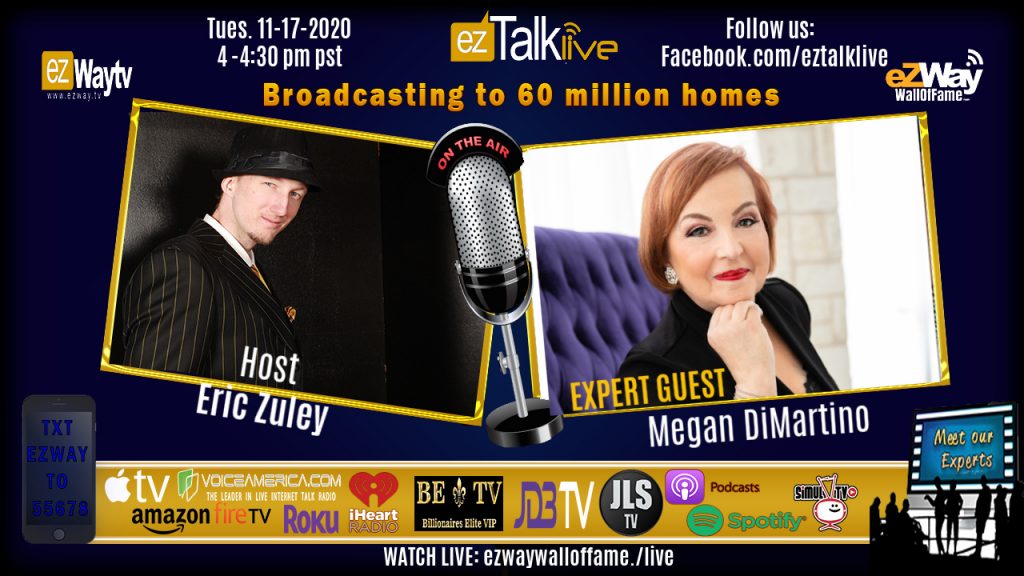 Megan Di Martino is a New York girl deep in the heart of Texas! A lifelong creator of beauty with a serving, mentoring spirit. She has started, scaled, sustained and sold 2 seven figure businesses in the Skin Care-Spa Industry. Her purpose is to build teams that in turn build businesses. In January 2020, her book went to number one on Amazon. In April 2020, her award-winning skin care line, Novita Spa Clinicals, was nominated in the Product Innovation Category, for the Austin Women\'s Way Awards. Megan is now continuing to speak, write, coach and consult with businesses and individuals to help them reach their dreams, goals and desires. "Novita…New Birth…New Life…Always Something New…That\'s My Promise."
Our 2nd guest expert
Che Brown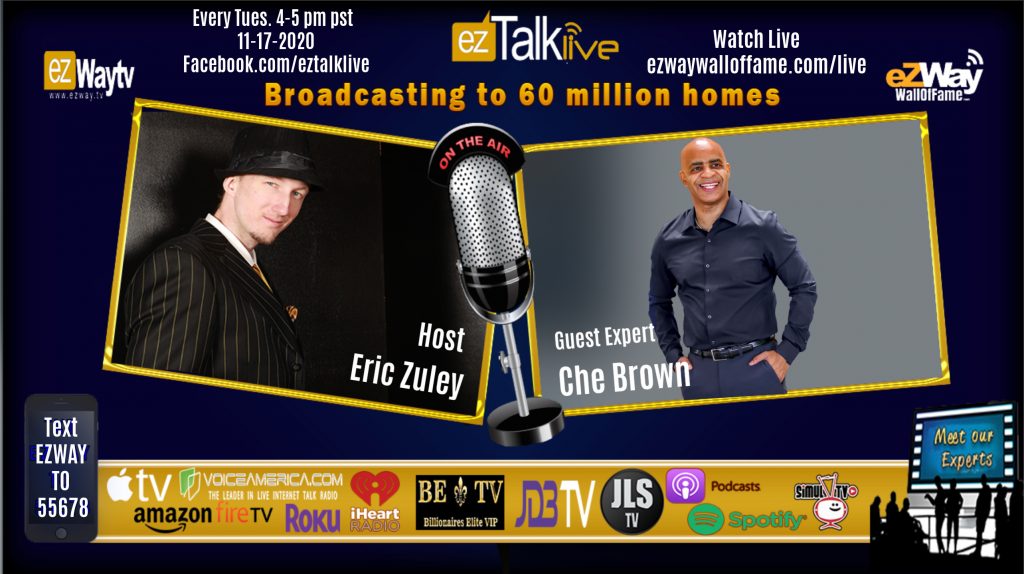 Che Brown is a globally renowned giant in the sales world. He has cracked the once elusive code of entrepreneurial success with a game-changing model that unlocks unlimited financial potential, power and wealth. In just six short years, he has dominated the sales space, coaching thousands of rising business leaders to achieve exponential growth and success in their industries, to the tune of over $400 million and counting. His acclaimed 7-Figure Sales Team concept has forever erased the outdated notion that generating revenue in business is a sole-source game – instead illustrating it is indeed a team sport. Che lives, breathes and sleeps his craft. He has his fingers on the pulse of profit generation and an instinctual insight into why the heart of a flailing business has stopped.  Most importantly, he can resuscitate the flow of revenue in any company with just a whiteboard and a conversation.  Che Brown is the Creator of Sales Team Guru, Host of the #1 Business Development and Late Night Show In The Country: The Happy Entrepreneur Show and Founder of Champion Nation
Guest expert 3
Shea Vaughn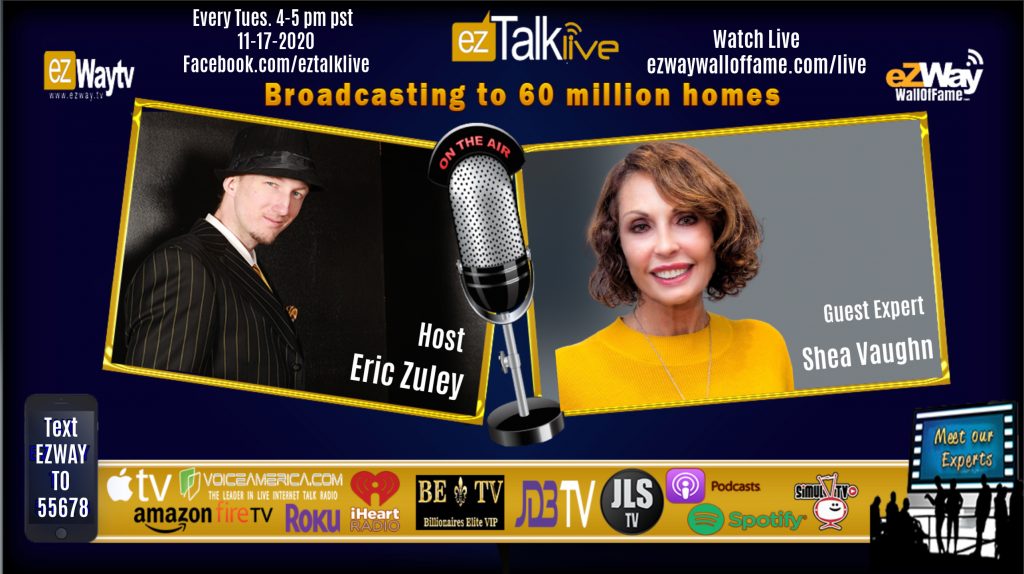 Shea Vaughn is a lifestyle pioneer and nationally recognized health and wellness authority and the Co-Founder/CEO of WBTVN (the Women's Broadcast Television Network). … Vaughn is the Creator of SheaNetics®; a values-based doctor-endorsed lifestyle practice (and the mother of actor Vince Vaughn).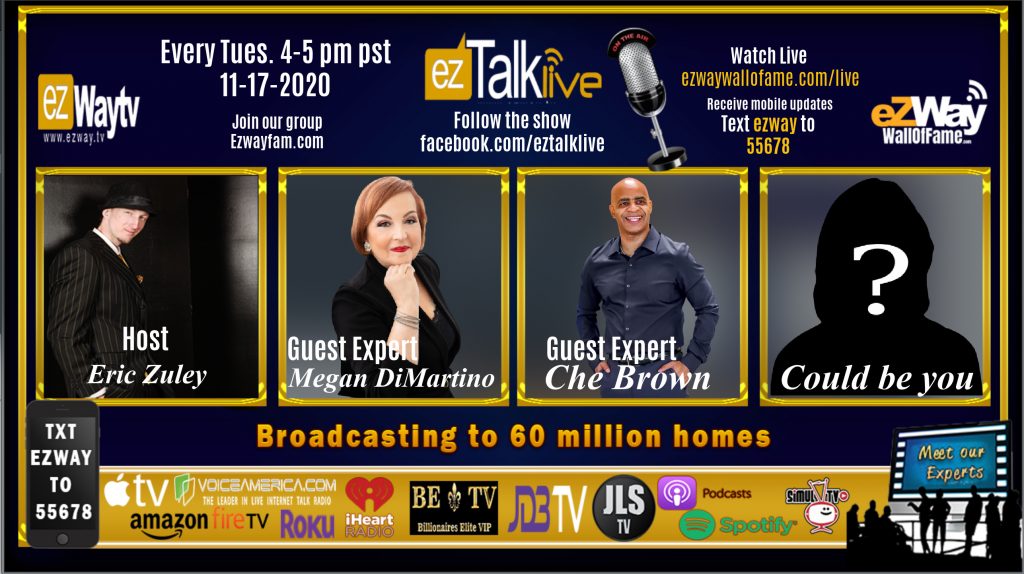 Money Mindset Magic with Jeffrey Levine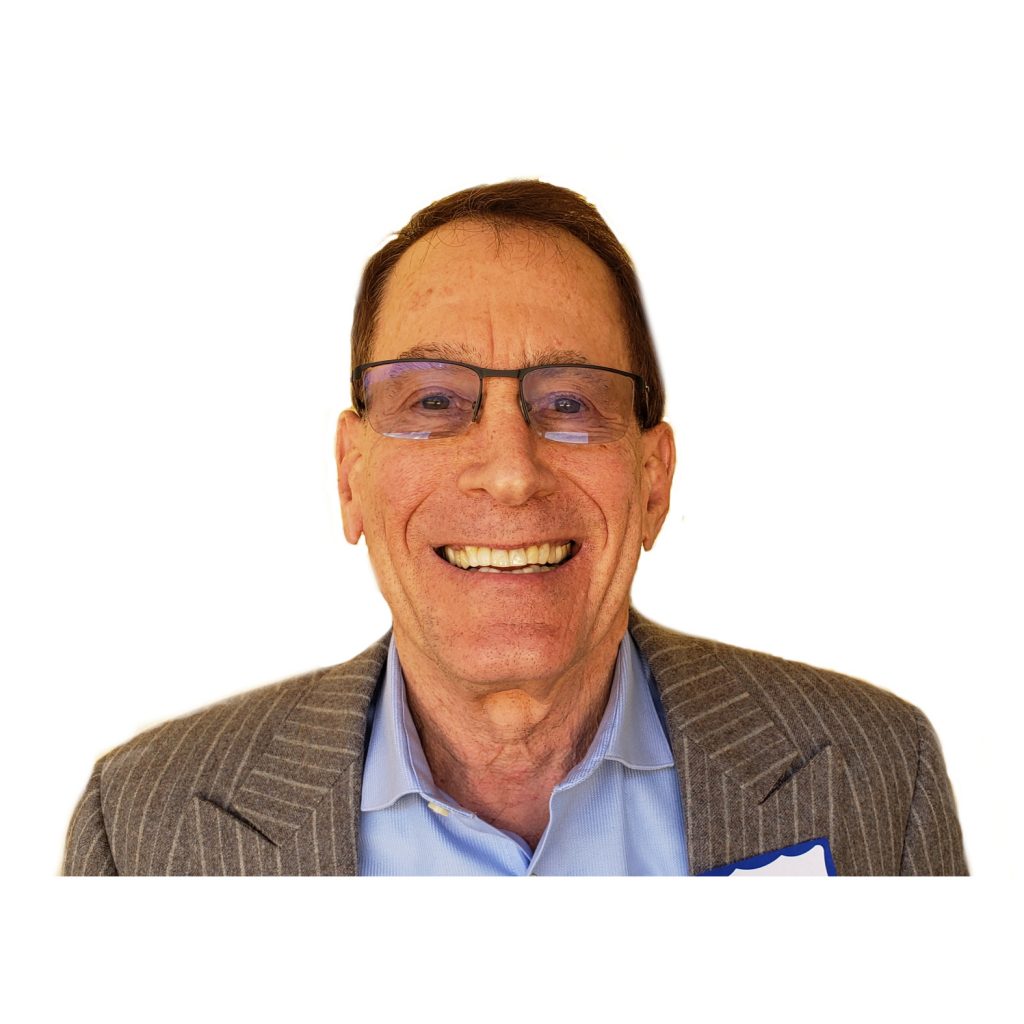 Each week Jeffrey gives our followers invaluable advice on how to make money with your mindset.
Who is Jeffrey Levine
Jeffrey Levine is a highly skilled Tax Planner and Business Strategist, as well as a published author, and sought-after speaker. He's been featured in national magazines, on the cover of Influential People Magazine, and a frequent featured expert on radio, talk shows, and documentaries. Mr. Levine attended the prestigious Albany Academy for High School, and then went on to University of Hartford at Connecticut, University of Mississippi Law School, Boston University School of Law, and earned an  L.L.M. in Taxation.  His accolades include features in both Kiplinger and Family Circle Magazine, as well as a dedicated commentator for both Channel 6 and 13 news shows, a contributor for the Albany Business review, and an announcer for WGY Radio.
Mr. Levine has accumulated over 30 years experience as a Tax Attorney and Certified Financial Planner and has given over 500 speeches internationally.  Mr. Levine's curriculum is centered around professional and personal development and as co-founder of the Carnegie Principle Education. Jeffrey's lifelong mission is to give back to people in need by coaching them to utilize the resources they have available to meet or exceed their desired objectives.  Mr. Jeffery Levine is the executive producer and cast member in the upcoming documentary, Beyond the Secret, The Awakening.
Mr. Levine's most current work Consistent Profitable Growth Map, is a step by step workbook outlining easy to follow steps to convert consistent revenue growth to any business platform.  He and his team are dedicated to helping you and your organization achieve your ultimate tax strategy and profitable business exit.