LISTEN LIVE ON VOICE AMERICA RADIO
EZ TALK LIVE is a live interacted streaming show that airs every Tues 4-5 pm pst on eZWay Broadcasting and Voice America it is distributed to iHeart Radio, Apple Podcast, Spotify and many other podcasts. It is also aired live on https://ezwaywalloffame.com/live and ROKU, APPLETV, AMAZON Fire, My TV To Go and Simul TV but mainly can be followed watched on our
facebook page
PITCH YOUR PURPOSE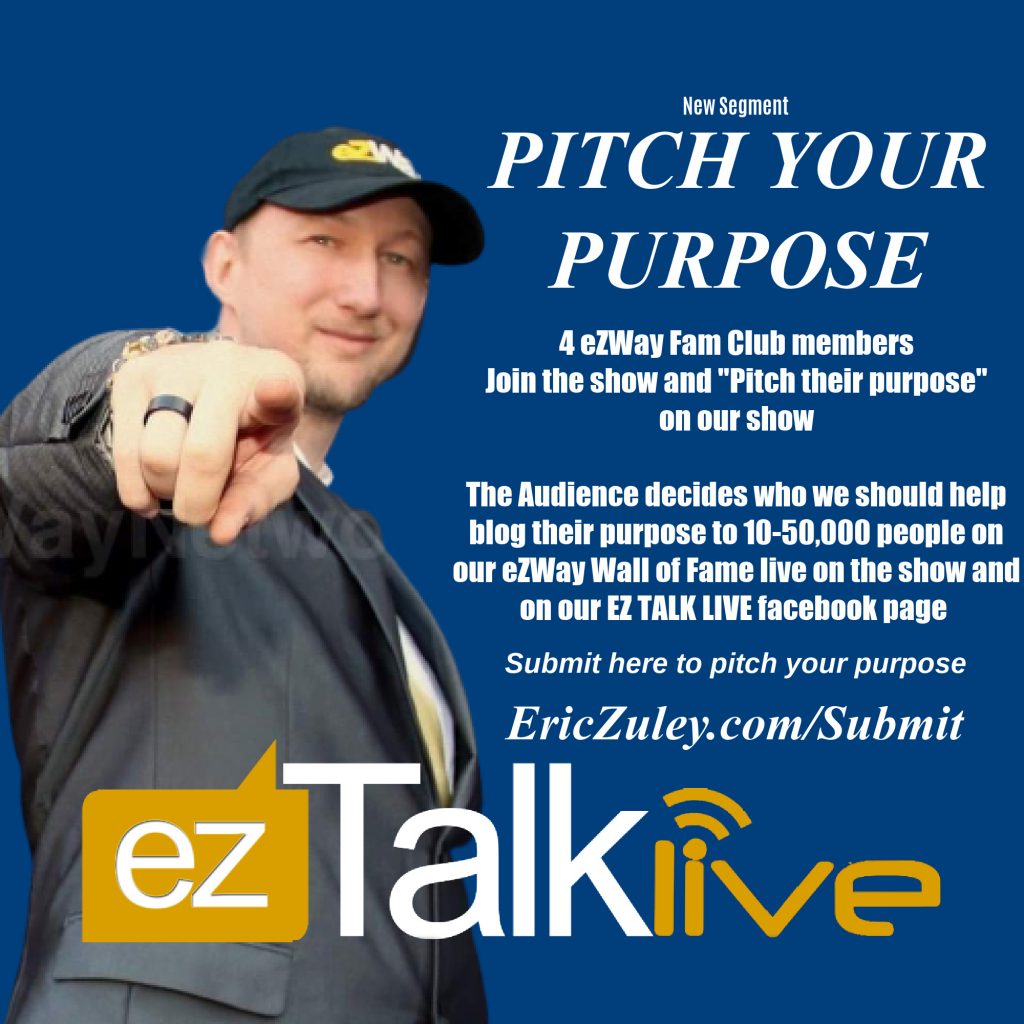 Each episode features a skilled business and entertainment expert
Today's guest experts are
Eric Stoller founder of Champion Mindset Events which is an Event and Stage professional His company specializes in creating memorable events and training programs designed to increase personal performance, make new contacts and help companies and individuals reach their goals and dreams.
With 20 years of expertise in producing seminars and training programs we can consult with you for a private event, sponsoring one of our public events or just getting your team to attend one of our programs.
We have staff trainers as well as access to some of the top name speakers and authors . This gives us the ability to deliver keynote speeches to multi day custom training events.
Megan Di Martino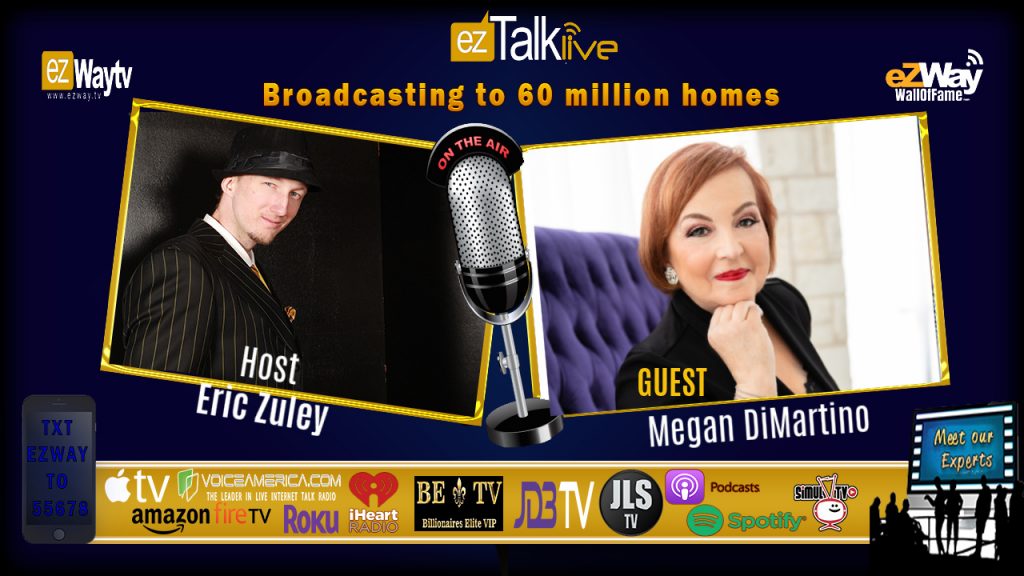 Megan Di Martino is a New York girl deep in the heart of Texas! A lifelong creator of beauty with a serving, mentoring spirit. She has started, scaled, sustained and sold 2 seven figure businesses in the Skin Care-Spa Industry. Her purpose is to build teams that in turn build businesses. In January 2020, her book went to number one on Amazon. In April 2020, her award-winning skin care line, Novita Spa Clinicals, was nominated in the Product Innovation Category, for the Austin Women\'s Way Awards. Megan is now continuing to speak, write, coach and consult with businesses and individuals to help them reach their dreams, goals and desires. "Novita…New Birth…New Life…Always Something New…That\'s My Promise."
James Dentley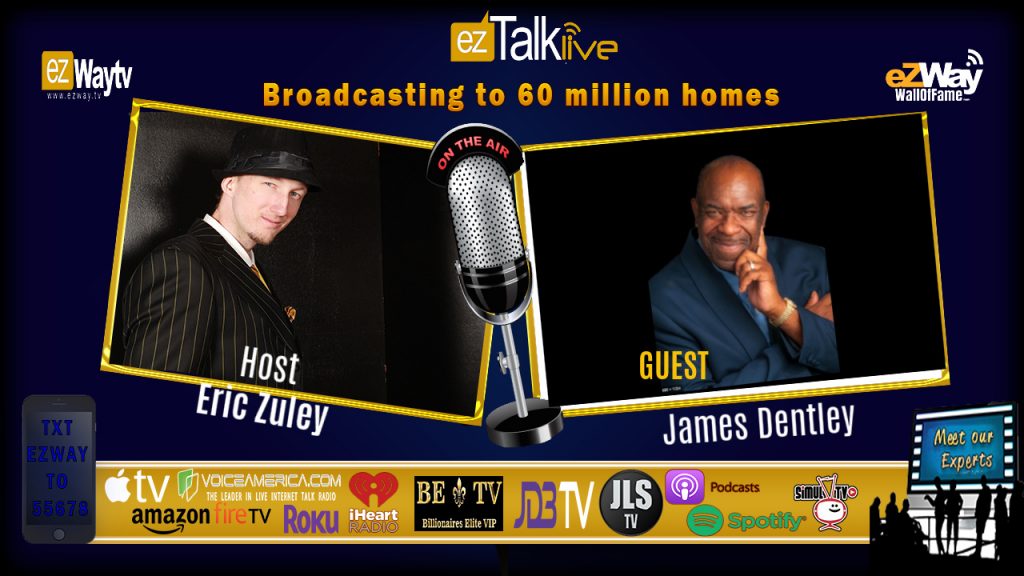 James Dentley is an entrepreneur, best-selling author, philanthropist and one of the nation's top Life and Business Strategist. As one of the world's most renowned motivational speakers, James Dentley is a dynamic personality and highly-sought-after resource in business and professional circles for Fortune 500 CEOs, small business owners, non-profit and community leaders from all sectors of society looking to expand opportunity.
LOOK AT WHAT OUR CLIENT GOT FROM ERIC AND CHAMPION MINDSET EVENTS
Jeffrey Levine – Wealth Building Expert from the mind!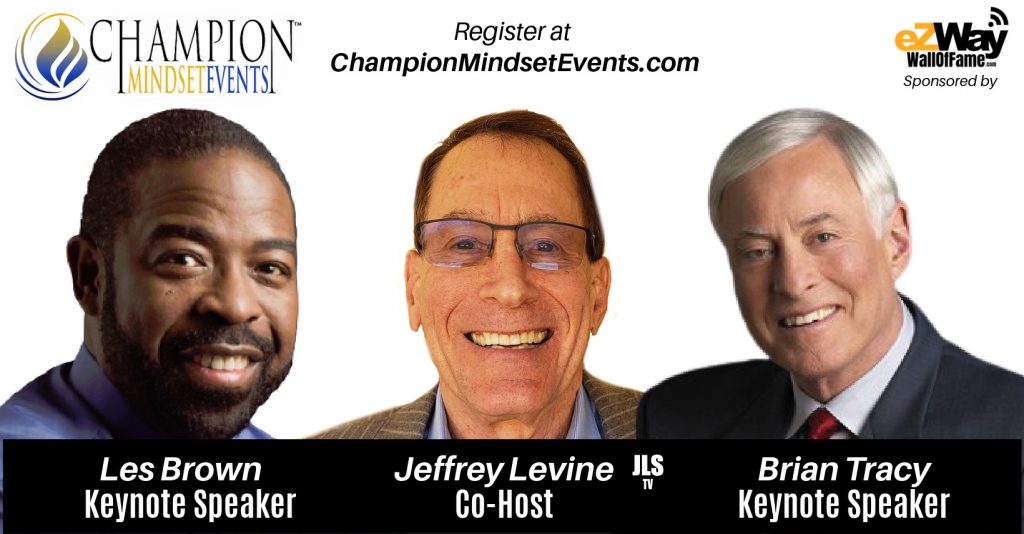 Kool Boy which is an award winning professional street dancer and is known as
the most featured pop locker in west coast hip hop bmusic videos in the world. 1st pop locker to have a boombox branded after him and released on the market by abeats audio. Dancer for rap legend Sugafree
This episode will feature event, sales and stage tips and entertaining dancing by Eric Zuley and Kool Boy
All of our followers will be permitted to chat with us and leave comments doing the show live as it is happening
To be a guest on the show call 877-399-2929 or email eztalklive@gmail.com
Connect with the show on FB and YouTube