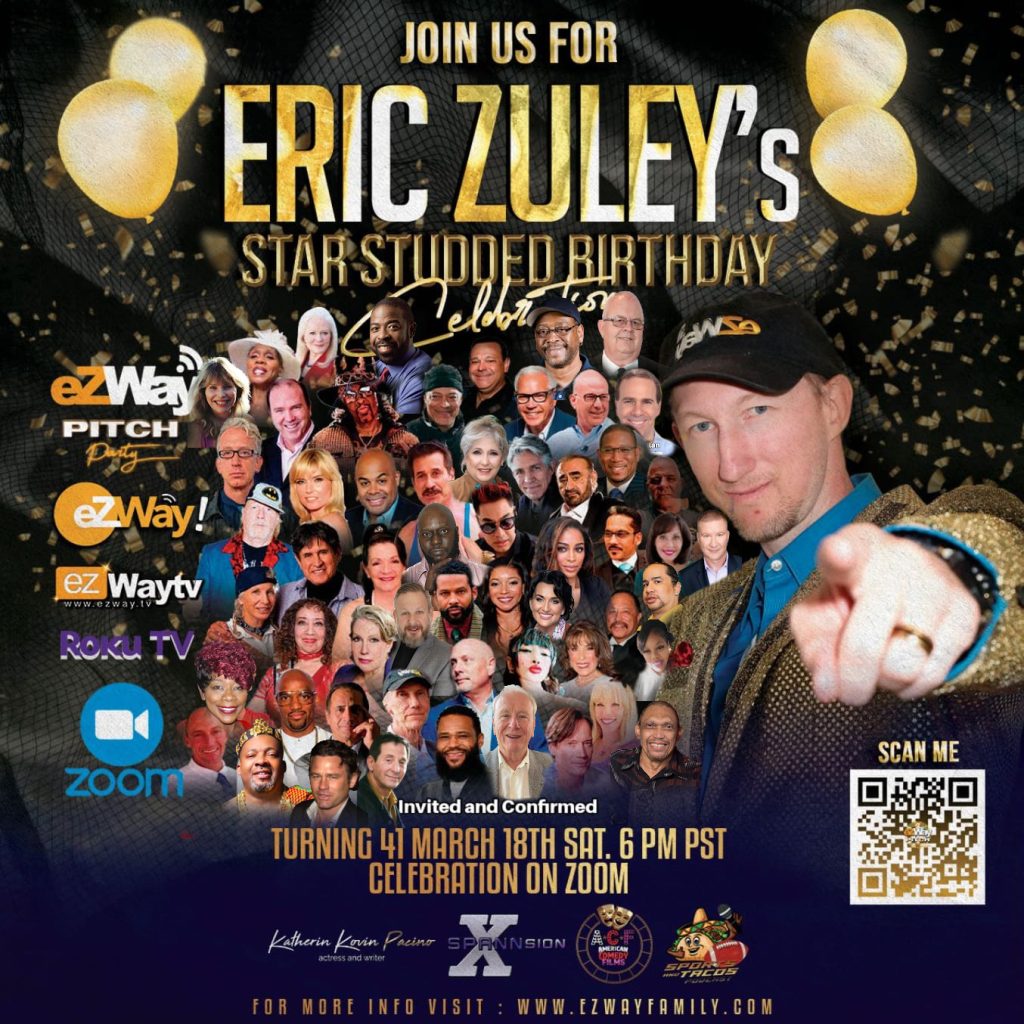 YOU ARE INVITED TO ERIC ZULEY'S MADFLY STAR STUDDED 41ST BIRTHDAY PARTY ZOOM EXTRAVAGANZA-6PM, MARCH 18, 2023.!  Zuley's past birthdays have been OFF THE CHAIN and as his DIGITAL COWBOY CHARIOT SWINGS DOWN again, sharing, caring and celebrating, you best understand that NOW it is the SHO NUFF  BEST TIME TO HITCH A RIDE TO THE BEST THANG GOIN ROUND.
Eric Zuley's beat is such that Peter Piper and his denizens, enthusiasts of that mad beat, and many famous celebrities and business types, as well, will be marching to his vibe on his birthday.
So be there on his ZOOM or be square!
Zuley's incredible magnetism, which is busting with an abundance of resources, networking benefits and madfly monetization strategies, has snared many in his influential undertow, resulting in changed lives and altered ridiculously airborne trajectories—-that could be you on March 18th, 2023. Find out what all the madness is all about and tune in, and join the EZ WAY NETWORK'S EASY, NOT HARD WAY, AND GET SERVED, IN A MAD CRAZY UPSIDE-DOWN WORLD, THE GOOD STUFF!!
(PICTURED  BELOW IS ACTRESS, AND ACTOR, AL PACINO'S STEPMOTHER, KATHERINE KOVIN PACINO)