In the ever-evolving world of business, networking remains a timeless key to success. And if you're searching for an event that fuses fun, high-quality connections, and abundant energy, look no further than the eZWay Paparazzi Pitch Party!
eZWay, a renowned name in the world of networking and business empowerment, hosts this bi-weekly event that promises to be a game-changer for its members. In this blog post, we'll take you through the fantastic world of eZWay's Paparazzi Pitch Party, where every handshake can lead to new opportunities.
Connecting the Dots: eZWay Paparazzi Pitch Party
The eZWay Pitch Party is not your typical networking event. It's a dynamic and high-energy gathering that provides a platform for members to network, generate leads, and amplify their businesses. Here's why you can't afford to miss out: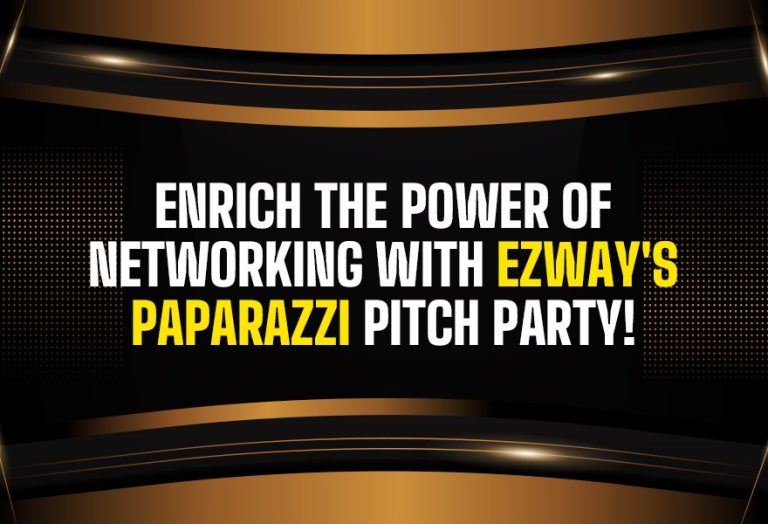 Quality Over Quantity
In the world of networking, quality often trumps quantity. eZWay understands this and has designed its Paparazzi Pitch Party to bring high-quality people together. You'll rub shoulders with seasoned professionals, influencers, and entrepreneurs who share your enthusiasm for growth and success.
Bi-Weekly Bonanza
What sets eZWay's Paparazzi Pitch Party apart is its frequency. This event is not a one-off occurrence but rather a bi-weekly extravaganza!
This means that as an eZWay member, you have the opportunity to connect with like-minded individuals not just once, but twice a month. Consistent networking is a powerful tool for building lasting relationships and expanding your professional horizons.
Prizes Galore
eZWay knows how to keep the excitement levels high. At each Paparazzi Pitch Party, attendees stand a chance to win incredible prizes. Who doesn't love a little healthy competition? Whether it's a business opportunity, a valuable service, or a unique experience, the rewards are diverse and always worth aiming for.
Free Promotion
One of the highlights of eZWay's Paparazzi Pitch Party is its commitment to helping its members and their referral businesses. Every party doubles as a promotional stage, where you can showcase your brand or your business with a special spotlight.
It's a fantastic opportunity for entrepreneurs looking to increase visibility and gain valuable exposure.
Your Path to Success Starts Here
The eZWay Paparazzi Pitch Party is more than just an event; it's a journey towards success. This bi-weekly networking extravaganza promises to introduce you to a world of opportunities and connections that you won't find anywhere else.
It's where business dreams become a reality, and every handshake holds the promise of a brighter future.
Last Words
eZWay's Paparazzi Pitch Party is your golden ticket to expanding your network, generating leads, and boosting your business. Join us in this electrifying experience, and let's pave the way to success together.
Don't miss out on the opportunity to connect, collaborate, and conquer the business world the eZWay!