In the dynamic world of personal development, few voices shine as brightly as Violet Williams'. As a renowned life coach, accomplished author, inspiring speaker, and a triumphant survivor of traumatic brain injury (TBI), she is on a mission to empower women in their journey to create lives they genuinely love.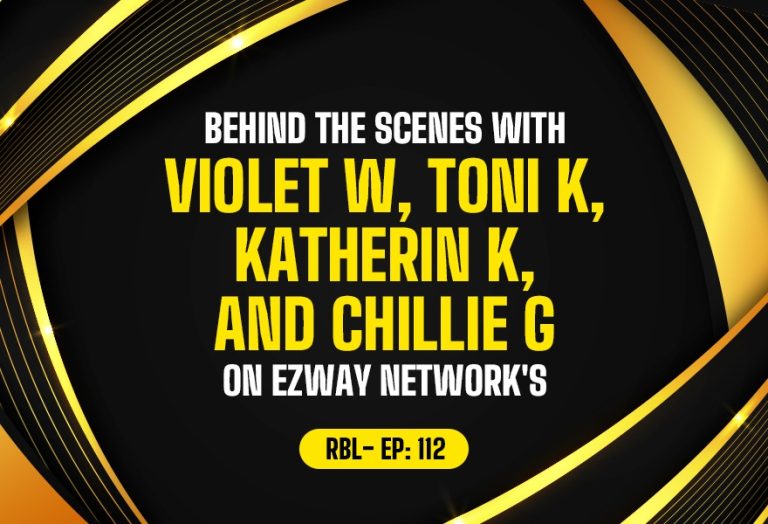 Join us in this insightful blog post as we delve into the life and wisdom of Violet Williams, learning how she has not only overcome adversity but also harnessed her experiences to guide others toward their own paths of transformation and fulfillment. Get ready to be inspired and motivated as we explore the incredible journey of this remarkable individual.
A Musical Journey with Legends
Carmelita's Corner presents Chillie Willie Groove, a musician whose journey through the music world has been nothing short of legendary. 

With a career spanning decades, he's had the privilege of sharing the stage with some of the most iconic names in the industry, including Lionel Hampton, Duke Ellington, Angela Bofill, and Phyllis Hyman. 
His impressive resume includes openings for renowned acts like Spyro Gyra, Chuck Mangion, and Tower of Power, making him a true musical virtuoso.
Grooving with the Greats
Chillie Willie Groove's musical prowess extends far and wide, having performed beside Tito Puente and even serenading George Benson with his talents. 
His ability to seamlessly blend into various musical landscapes and adapt to the unique styles of these legends is a testament to his remarkable versatility as a musician. 
His career is a harmonious symphony of collaboration with some of the greatest artists of our time.
A Living Legend in the Making
In recognition of his incredible contributions to the world of music, Chillie Willie Groove has recently received a well-deserved nomination for the Living Legend award. 
This honor serves as a testament to his enduring impact on the industry and his unwavering commitment to his craft. 
Chillie Willie Groove's legacy continues to inspire and resonate with music enthusiasts worldwide, making him a true living legend in the making.
The Speakers Readiness and AI Bundle Gift Giveaway
Toni Kaufman, a well-known figure in the event industry, has teamed up with Eric and James to promote an exciting event – The Speakers Readiness and AI Bundle Gift Giveaway. 
This event promises to be a remarkable opportunity for individuals looking to enhance their speaking skills and dive into the world of AI technology. 
Toni's involvement adds a touch of expertise and credibility, making this giveaway even more enticing.
The Fabulous eZWay Pitch Parties are set to take the event scene by storm, and Toni Kaufman is right amid this exhilarating venture. 
These pitch parties are poised to be a game-changer, providing a unique platform for entrepreneurs and professionals to pitch their ideas to a diverse audience. Toni's participation is a testament to the parties' potential for success and networking opportunities.
eZWay and BVC Magazines
In the ever-evolving world of media, eZWay and BVC Magazines stand out as a powerhouse combination. Toni Kaufman's involvement in these magazines further solidifies their prominence in the industry. 
With diverse content and innovative perspectives, these magazines are on the cutting edge of the media landscape, and Toni is here to champion their influence.
Toni Kaufman's commitment to promoting these extraordinary events is just the tip of the iceberg. Her calendar is brimming with countless other captivating gatherings, workshops, and experiences. Stay tuned for more updates as she continues to make waves in the event world.
A Rising Star in Hollywood
Katherin Kovin Pacino is making waves in the entertainment industry, primarily known for her standout performance in "Mansion Of Blood," where she shared the screen with the legendary Gary Busey.
Her presence on the silver screen has not only captured the audience's attention but has also marked her as a promising talent to watch.
In this dynamic world of life coaching, music, promotions, and entertainment, one thing is for sure – it's going to be a thrilling and memorable journey for those involved. Each of these individuals brings their unique talents and experiences to the table, making the industry richer and more vibrant. So, hold on to your hats because the ride has just begun, and it promises to be quite the adventure!