Nominee terms and conditions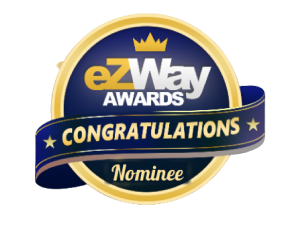 Any and all eZWay Wall of Fame nominees agree to the following terms and conditions.
The nominee will be given their voting link, flyer, and all promotional materials. Nominee agrees to promote their nomination in order to win the voting challenge and be recognized and awarded as our category winner. This means the nominee agrees to promote on all their social media. Instagram, Youtube, Facebook, Linkedin, Twitch, Twitter, Tiktok, Clubhouse, and their ezway profile. Nominee agrees to do email blasts, text blasts, and phone calls any and all means of promotion for a nominee to acquire as many votes as possible. Voting will be $1.00 and the nominee's followers can invest into as many votes as they fee comfortable supporting with.
Nominee understands that if they do not promote their voting link and violates the terms of this agreement eZWay has the right to remove them from the nominee roster.
Nominee agrees to be present during the event and will provide us all required marketing materials in order for eZWay to help promote nominee.
Nominee will be promoted on the ezwayawards.com website, ezway press releases, social media, streaming tv, podcast stations and magazine. As well as may receive promotion from our affiliates.