CLICK TO RSVP TO THE MAIN EVENT!
Referral list
Click on the person name that referred you so they get credit for you registering
Shea Vaughn, Zondra Evans, Fred Smith, Robert Sun, Kim Marie, Tina D. Lewis, Lindsay Rose, Omar Periu, Loral Langemeier, Pepper Jay, Carmelita Pittman, Janette Burke, Johnny Venokur, Javier Cazares, Rayster Michaels
Dr. Dante Sears, Andy McPhee, Keever Murdough, Bani MK, Sophia Alverez, James Zuley, Reatha Grey, Will Perfect, Karla Silva, Adam Bricker, Damion Dean, Matt J Doyle, Eric Michael, Rich Greenwood, Dr. Tony Odonnell, Jason Spann, Demontae Edmonds, Dr. Benton, Gloverzone, Gerald L. Kane, Ronald Couming, Dean Arcillas, Eileen,
Aaron Cox, Shellie Robinson, Cat Oshman, Jeff Hoffman, Bill Walsh Amy Honey, Mikey Adam Cohen, Bruce Hablutzel, Natasha Jones, Alec Stern
WHAT WILL YOU LEARN?
THE POWER OF THE WALL OF FAME
STREAMING TV
HOW TO GET YOUR OWN CHANNEL
HOW TO GET YOUR OWN SHOW
HOW YOU CAN GENERATE MORE LEADS
HOW TO GET ON STAGES AS A SPEAKER IN OUR NETWORK
HOW TO GO FROM ZERO TO WEALTH
POSITIONING YOURSELF IN THIS DIGITAL AGE
GOING FROM IDEAS TO ENTREPRENEUR
MONETIZING YOUR MICROPHONE
TURNING MINDSET INTO MONETIZATION
HOW TO NETWORK YOURSELF TO SUCCESS
TURNING DATA INTO DOLLARS
DISTRIBUTION
HOW TO GET MORE YOUTUBE VIEWS
HOW WE CAN PARTNER YOUR YOUTUBE CHANNEL WITH OUR TV NETWORK
THE MOST COST-EFFECTIVE WAYS TO BUILD YOUR BUSINESS
BRANDING CORRECTLY, EFFICIENTLY
HOW TO PROTECT YOUR BUSINESS
Purchase a VIP Ticket and additional speaking time on our stage
THIS EVENT IS BROUGHT TO YOU BY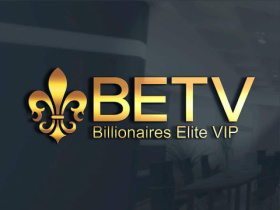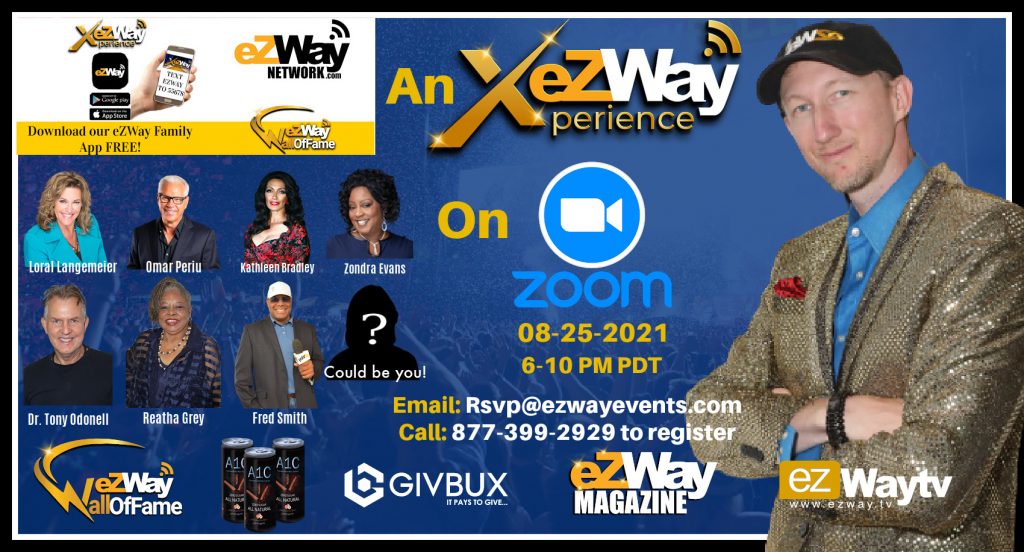 Ab0ut
Sample Rough Draft Press Release
The eZWay Xperience is
An event to network yourself to success right their on zoom, in the comfort of your own home or office. After you meet people on zoom you can follow up
with them through your member's eZWay Wall of Fame profile.
Creating wealth is one thing, but positioning it is quite another, and
monetizing requires specialized expertise in wealth growth and
sustainability, our continued education on how to monetize social
media has led us to launching our 1st members meet and greet of 2021.
"An eZWay Networking Xperience" has invited an affluence of
renowned strategists and first-class influencers who are also members
to interface their most prized methodologies, meet each other, and
network through the eZWay Wall of Fame! These sentinels will ensure
your venture into financial freedom is fortuitous and sustainable."
Our summer segue provides the necessary stimuli to "unite big
thinkers with monumental doers" from a multitude of different fields
to ensure that nobody gets left out, there is literally something for
everyone. If your next step is investing, automation, social media, networking, branding, lead generation entrepreneurship,
crypto-currency, small business or oduwa coin don't miss this event!
The explosion of new daily technologies has taken financial freedom
and liability to enviable heights. We are navigating a path through this
expanding terrine as we are constantly evolving new technologies, and
"EZ" is continually being offered "new breakthroughs to promote!"
This event will take place on EzWay Network and allow an
aggregation of proven influencers to indoctrinate viewers on positioning
and monetizing their money and businesses. Power speakers include
Top Ten Business Success Coach in the world Bill Walsh, Fortune 500 coach, One of the founders of LA Fitness Omar Periu Founder of Priceline Jeff Hoffman, a Founder of WWTVN, Award winning wellness expert Shea Vaughn, CEO of Letip Kim Marie, Founder of Zondra TV with over 60 titles on Comcast Zondra Evans, The Bottom Line Queen Tina D. Lewis, Founder of Radiant Greens Dr. Tony Odonnell, Mis Parker from Friday and The Price is Right Kathleen Bradley, CEO American Chinese CEO Society Robert Sun and more, with speaking spots still available.
These world-class speakers centralize goals, structure them, then
grow them beyond expectations. They game change your ideas, then
next level them and that is exactly why we mobilized them for this
event, it will no doubt be the ultimate networking Xperience of 2021.
At EzWay, we are increasing the size of our digital wave sweeping
the globe on a never-ending quest to saturate world communities with
the omnipresence of foreseen victories for humanity! Follow, as we
guide you through a labyrinth of creative new technologies and ideas.
This stage will also be showcasing the new eZWay Network mobile TV App and tv shows, Releasing the new eZWay Magazines Women's Issue, and celebrating their 10th issue! There will be a presentation on some of the new eZWay Wall of Fame networking features and training the audience on the power of the Wall and leveraging it to bring traffic and leads to their profile. Ultimately it will be an opportunity for new and current members to network their way to success! There will be options for attendees to speak for the low price of $99. per minute up to 5 minutes to tell their story and pitch their plan, product, and or service to a live audience of 150 or more. After this event is over it will be professionally edited for tv and them re-broadcasted on the eZWay Network Roku, AppleTV, and Amazon Fire TV channels, mobile apps on Google Play, and Apple Store. Then uploaded to our distribution partnered channels Zondra TV, World Wide TV, Women On TV, Simul TV reaching hundreds of millions of homes, Comcast, Hulu, Fan TV, Asain Net, KXLA Channel 44, it will be featured in our next issue of eZWay Magazine releasing in Dec. and our biggest distribution channel My Free TV with over 175,000 downloads per month. It will be easily accessible to subscribe to and follow up with on our
ezway.tv
and
ezwaywalloffame.com
websites. Our eZWay Events and Speakers TV channels help to increase the reach and expand the brand of our speakers and they always shine online in ways they didn't know they ever could. eZWay's relationships and brand associations always help to accelerate a speaker or influencer to new heights and turn their influence into bigger and greater income.